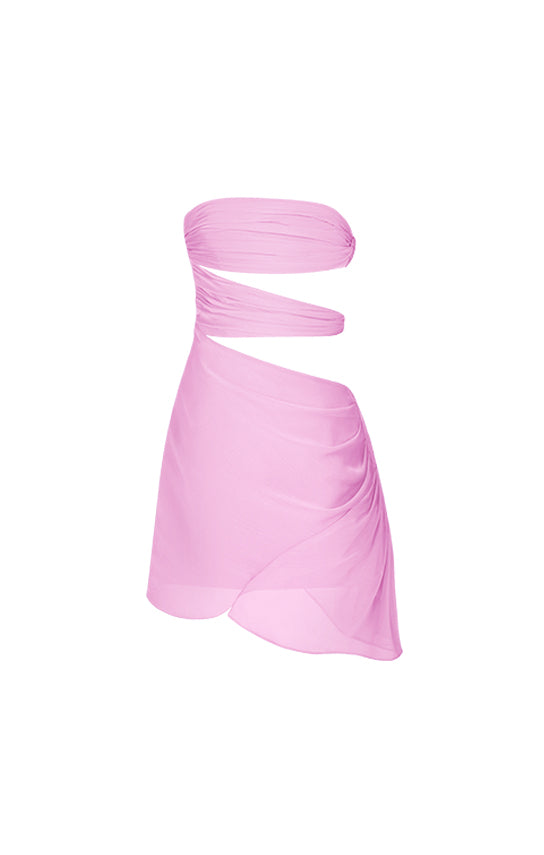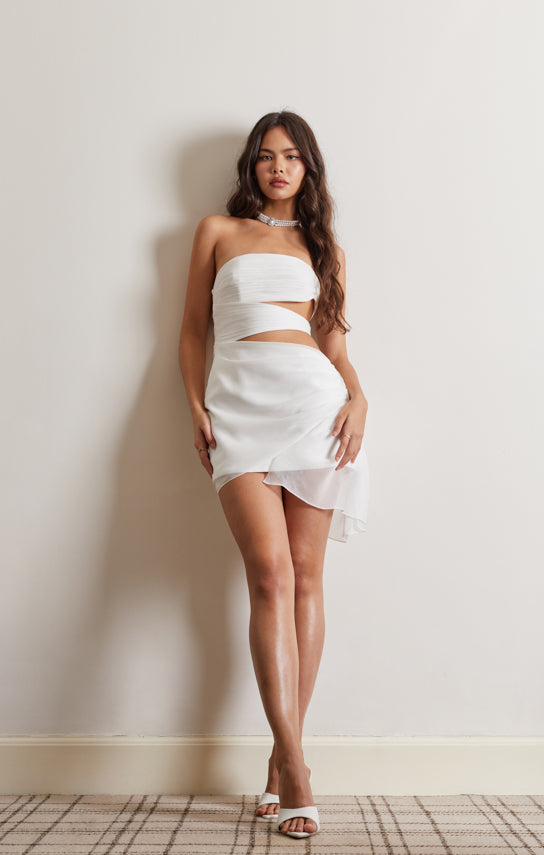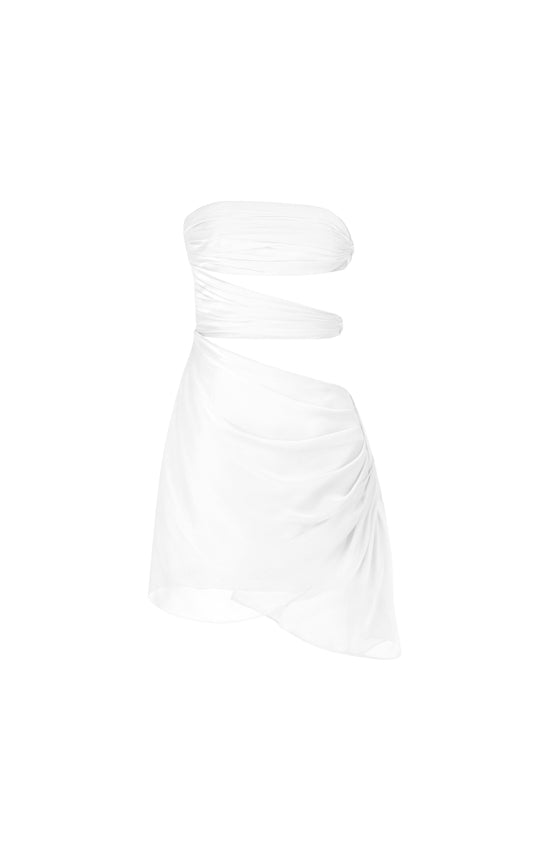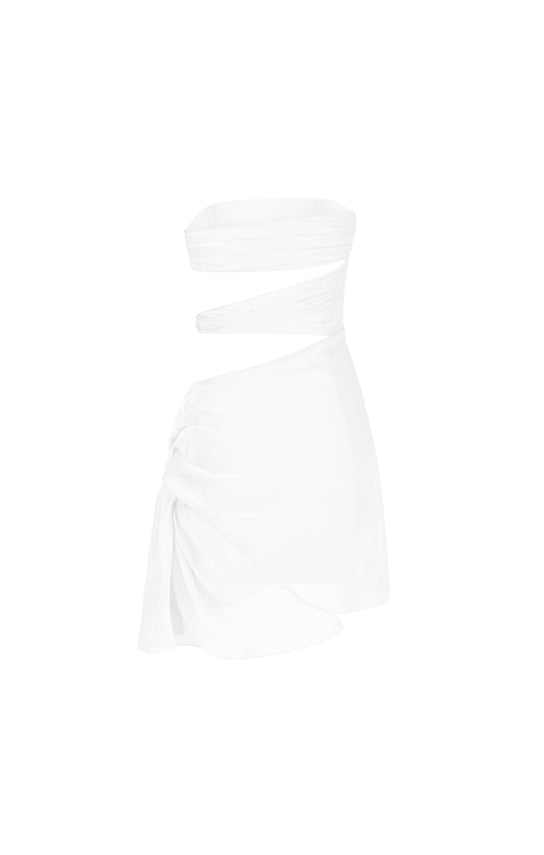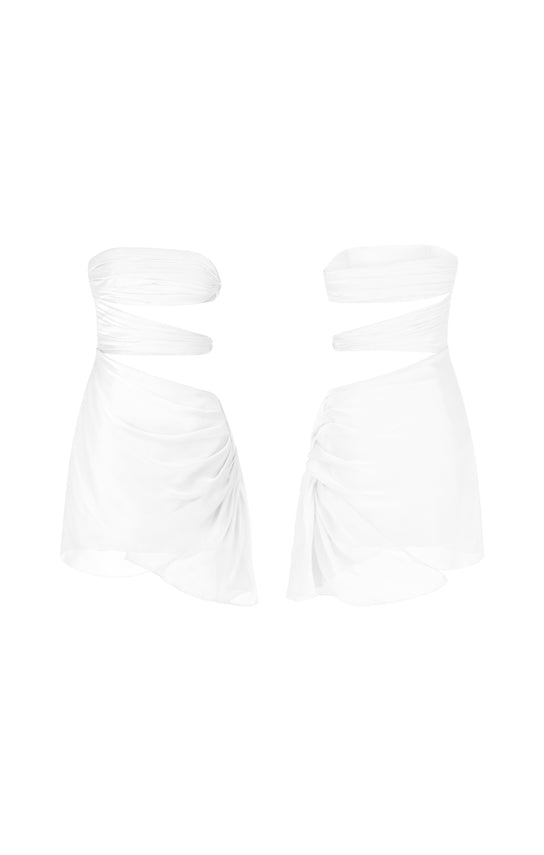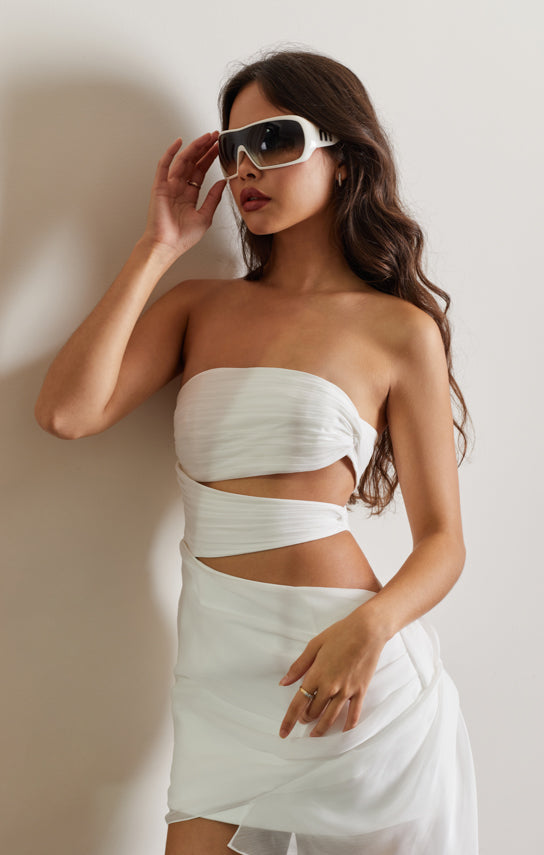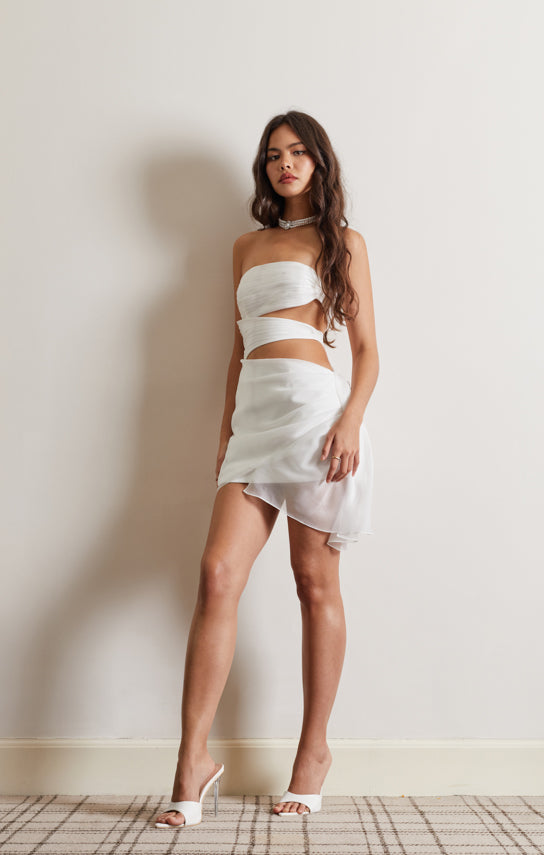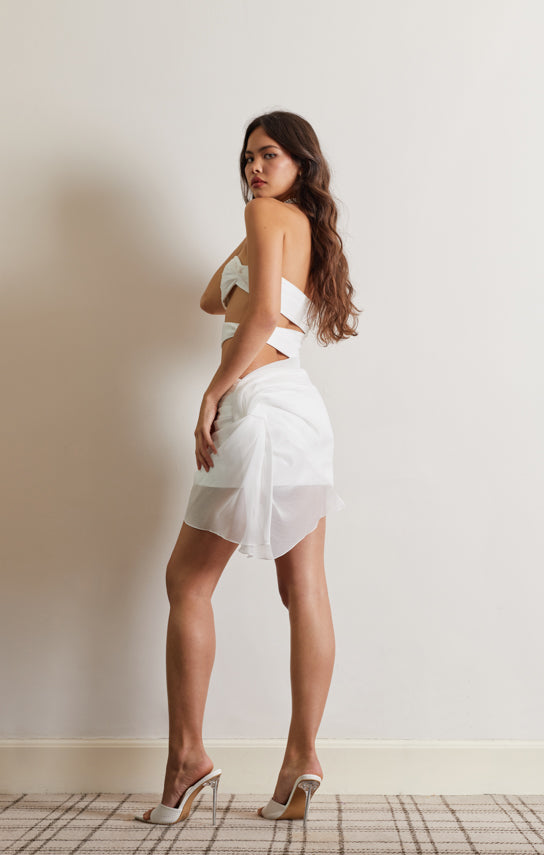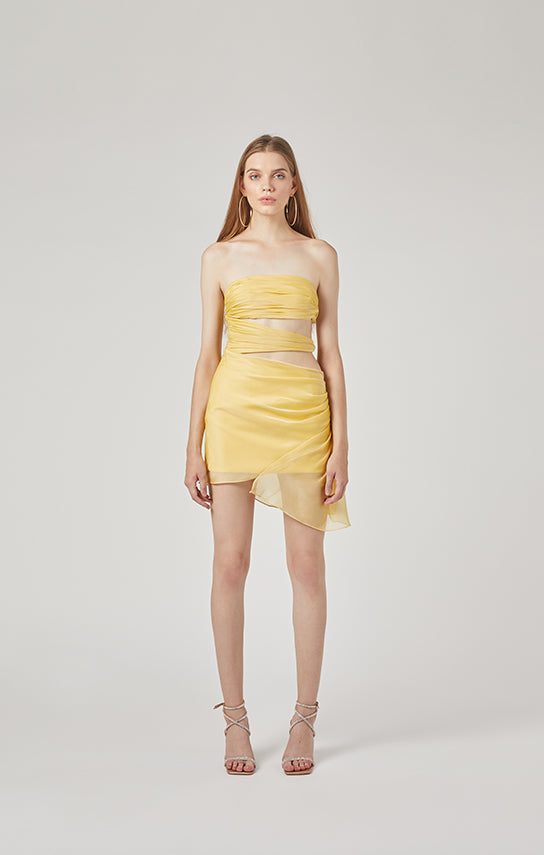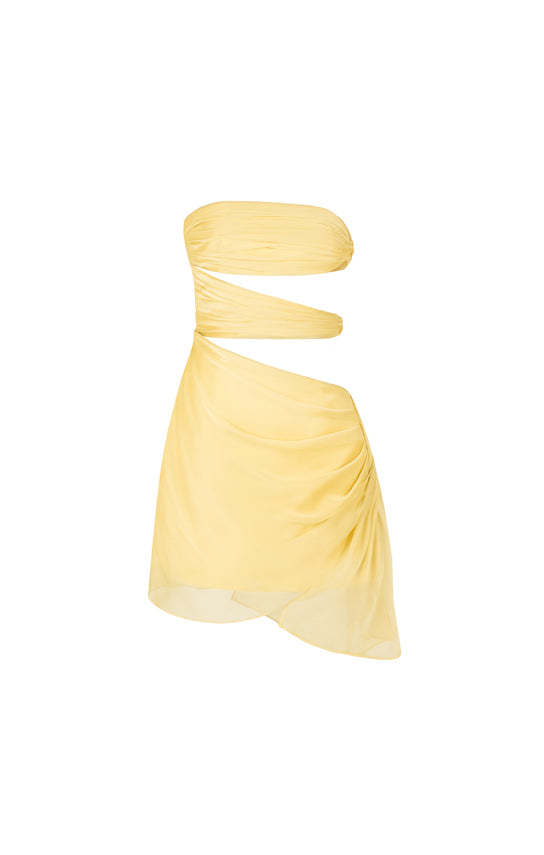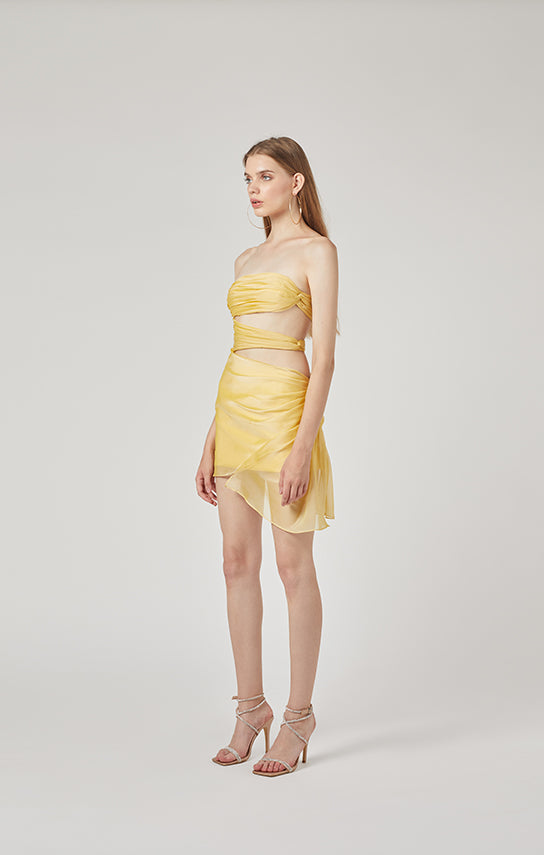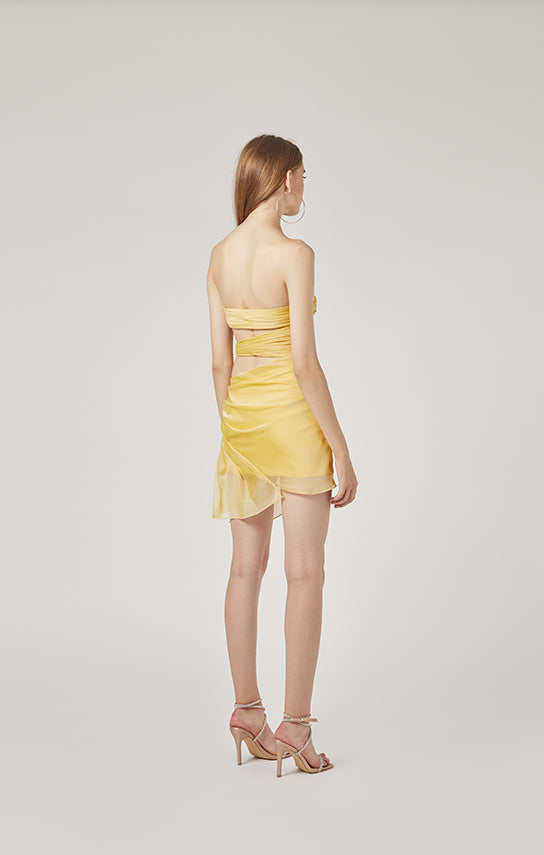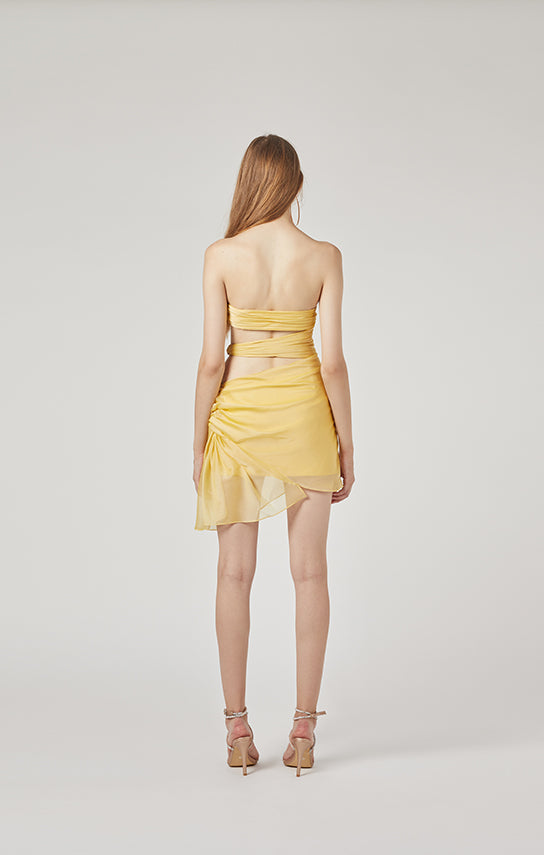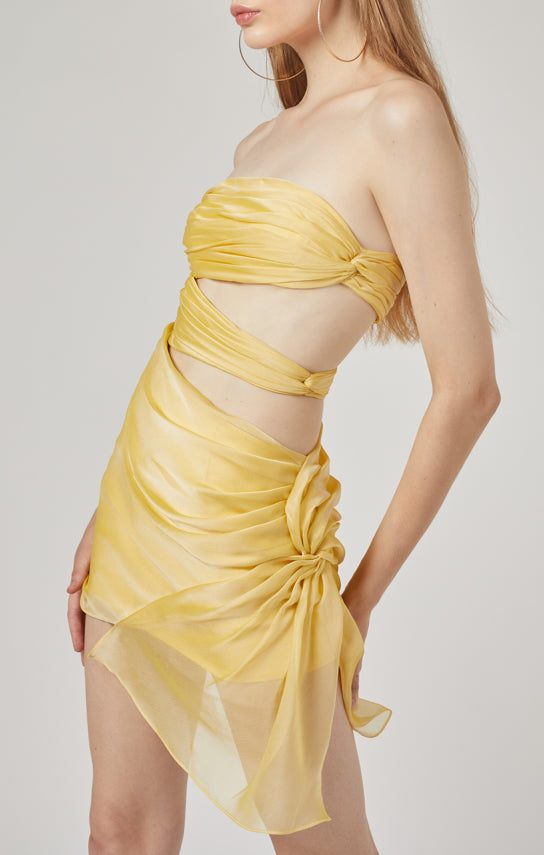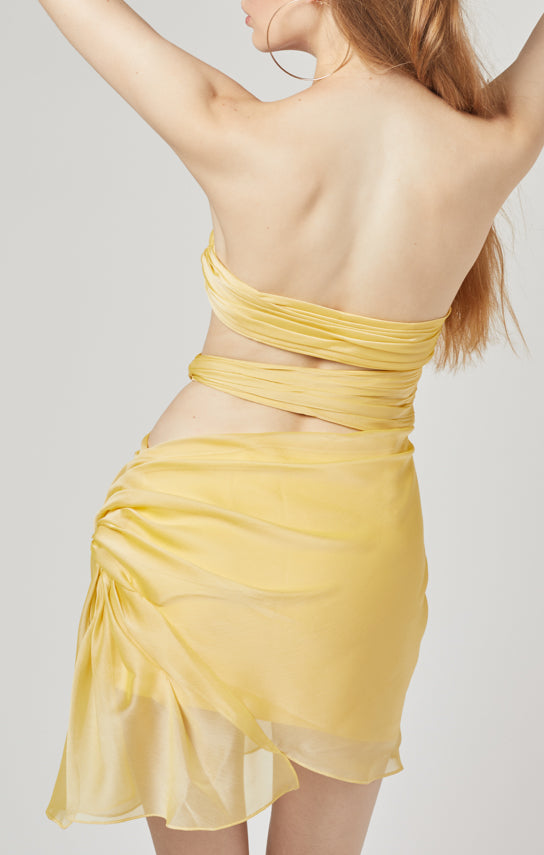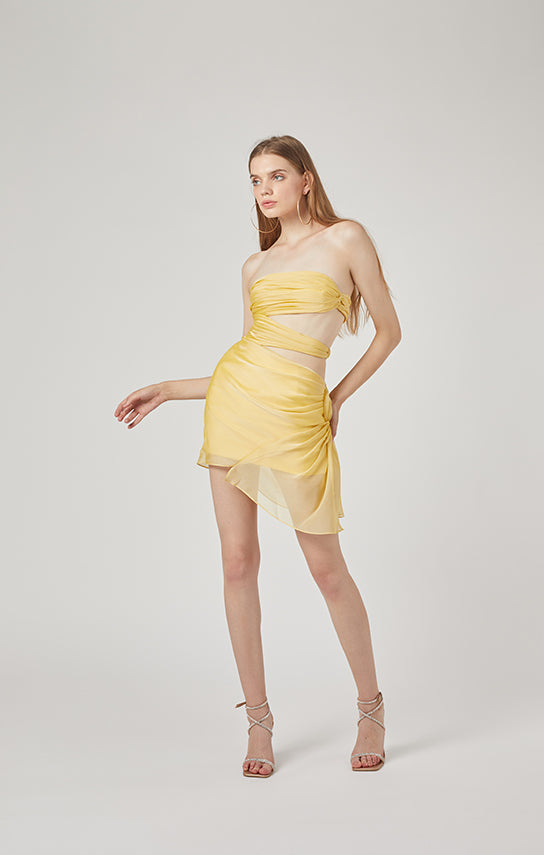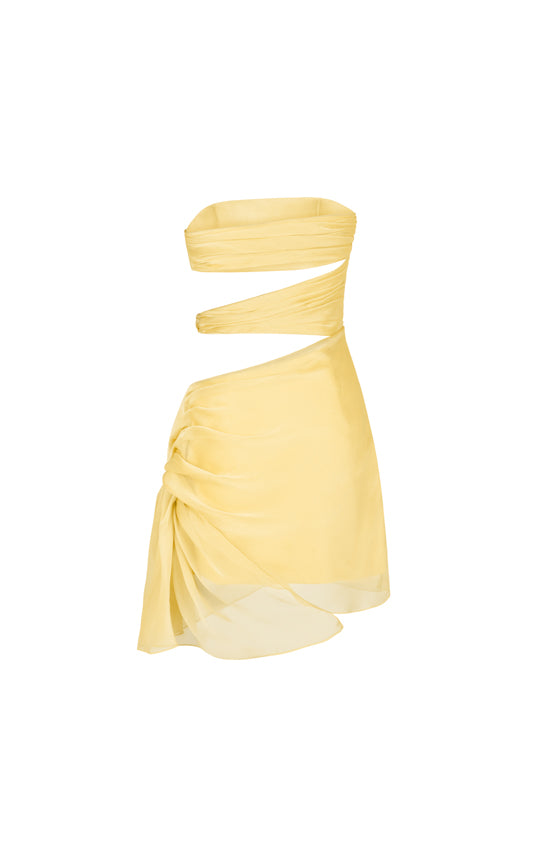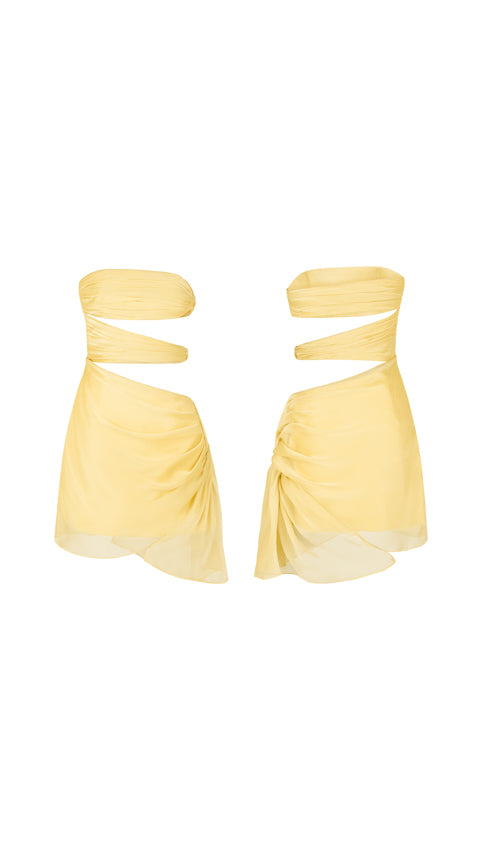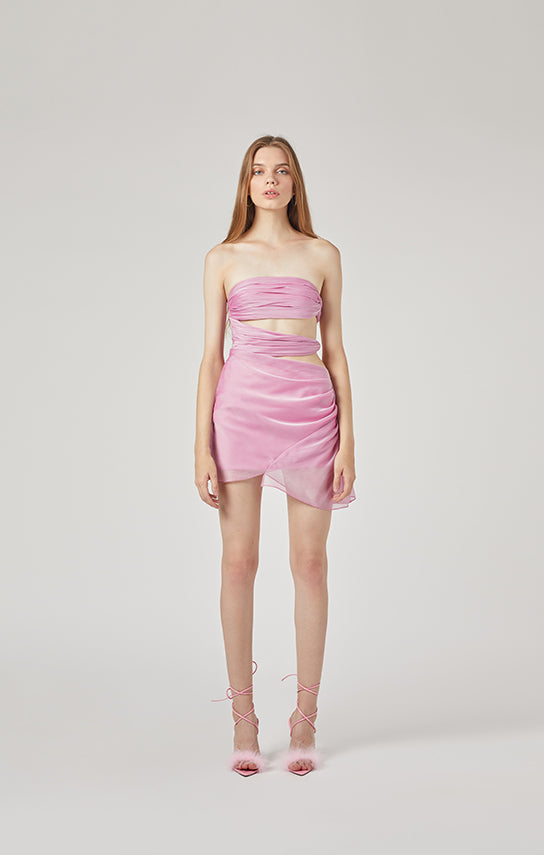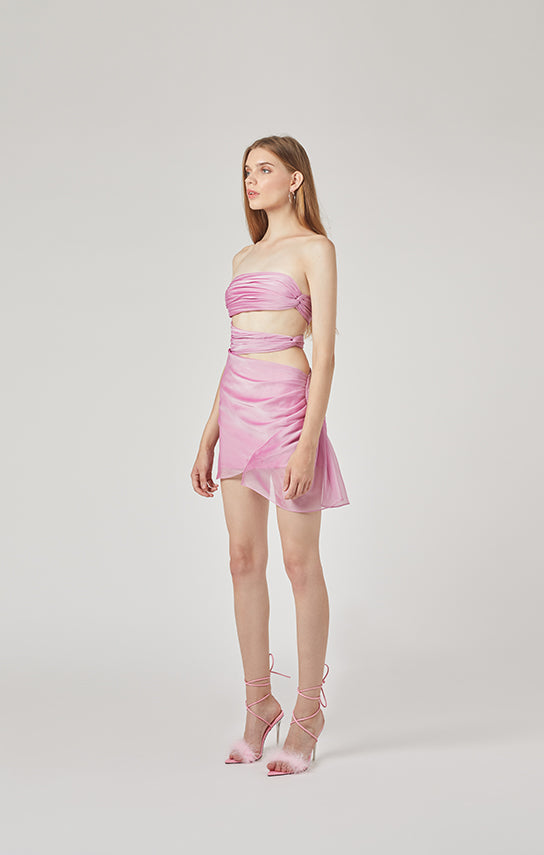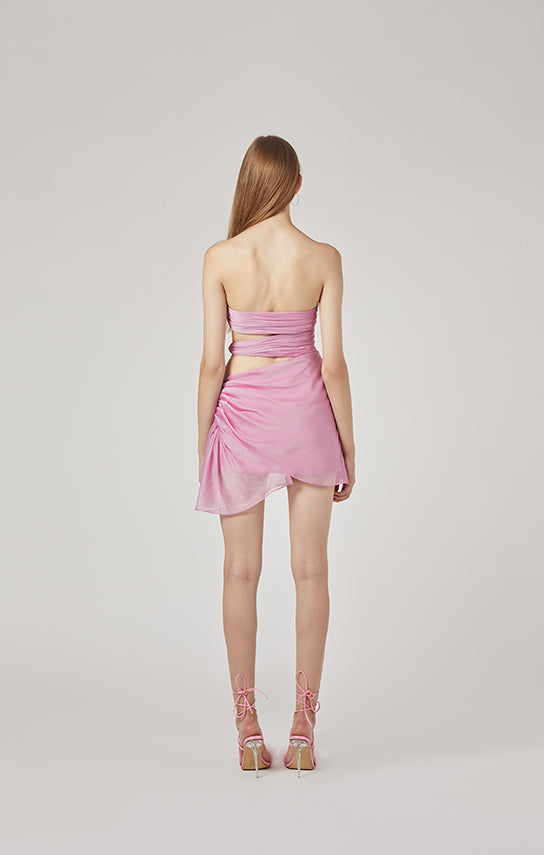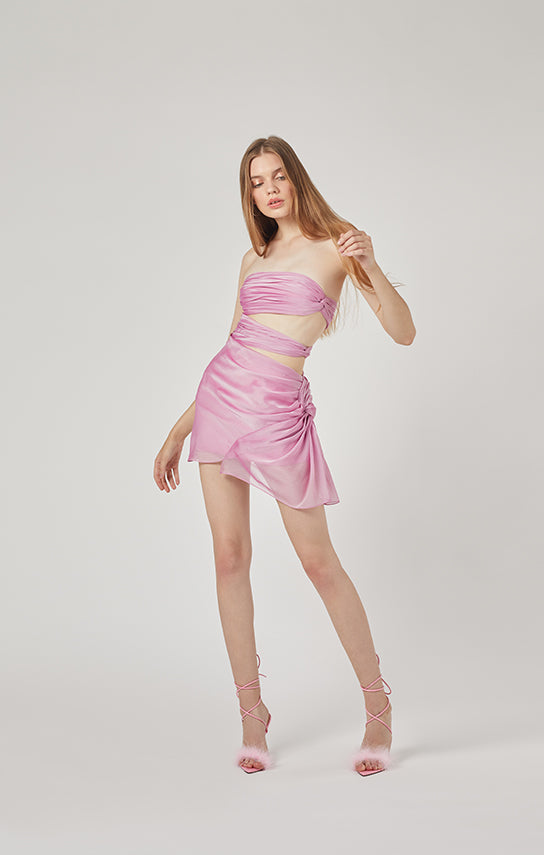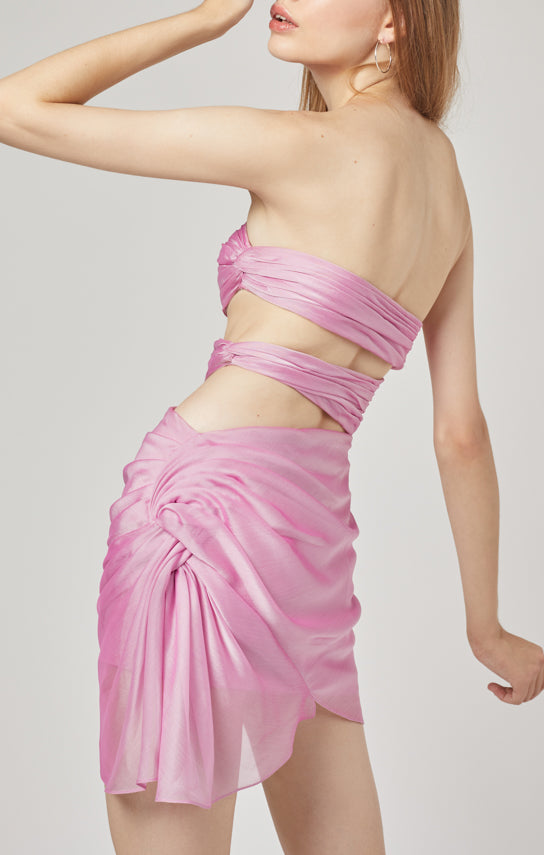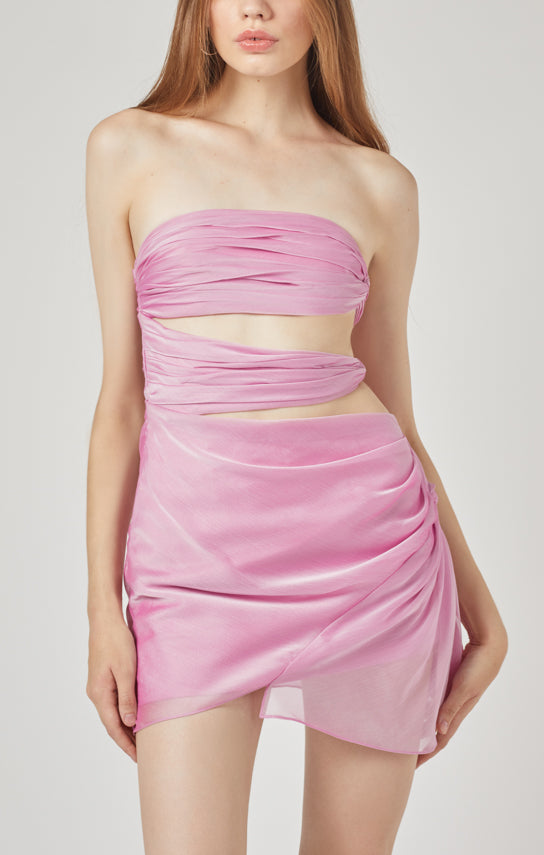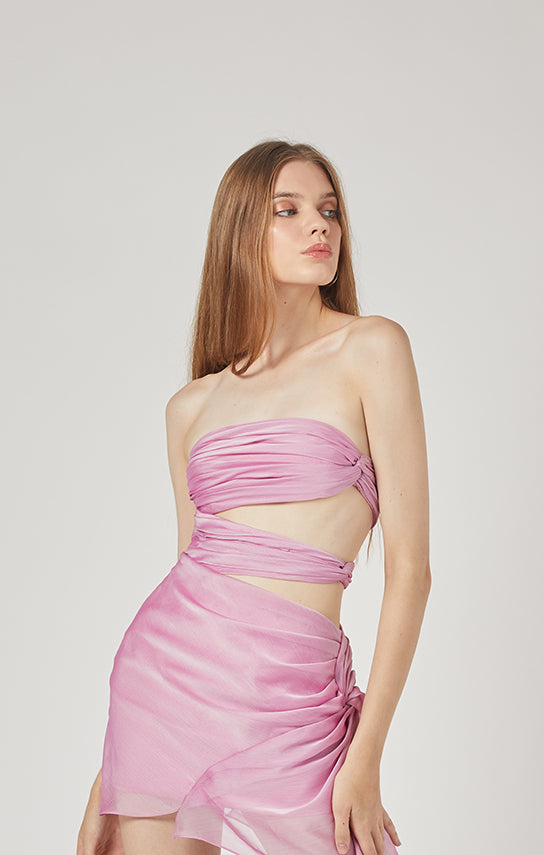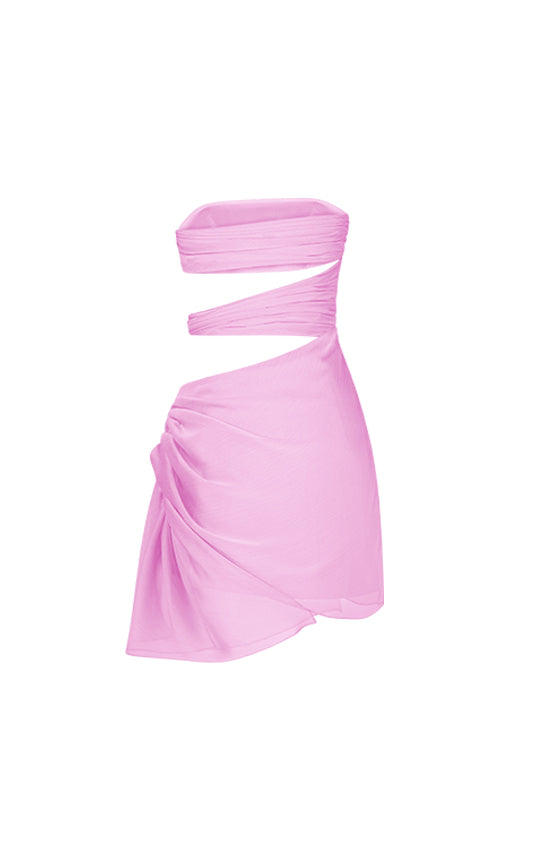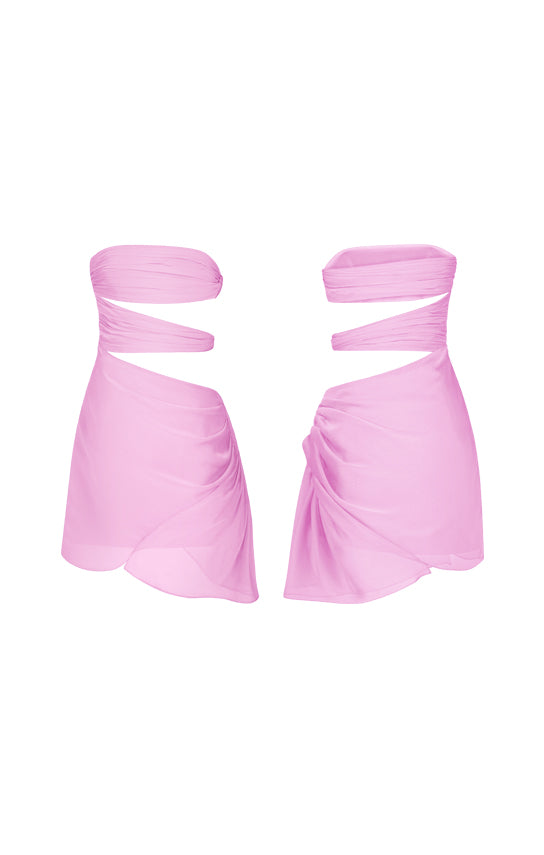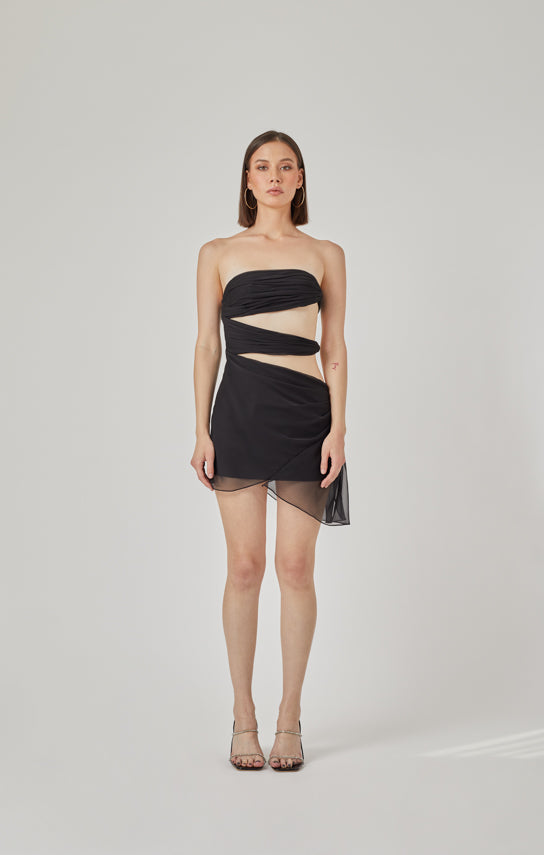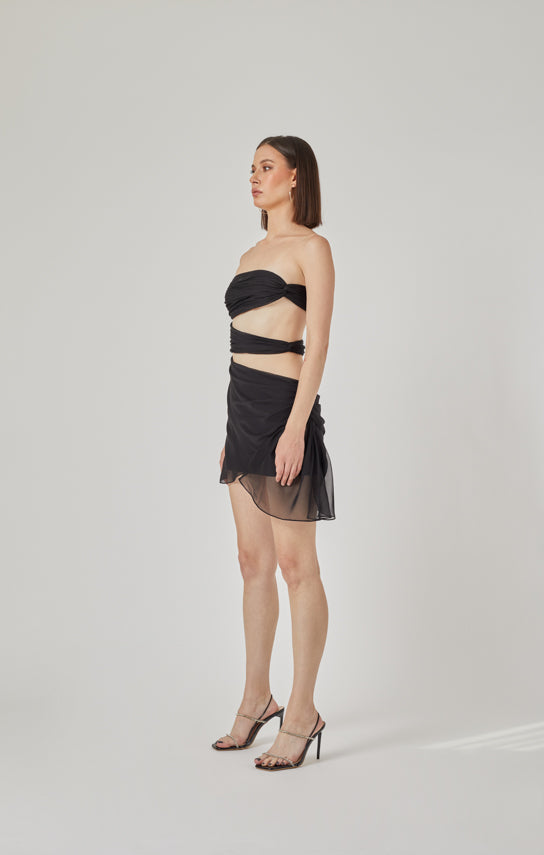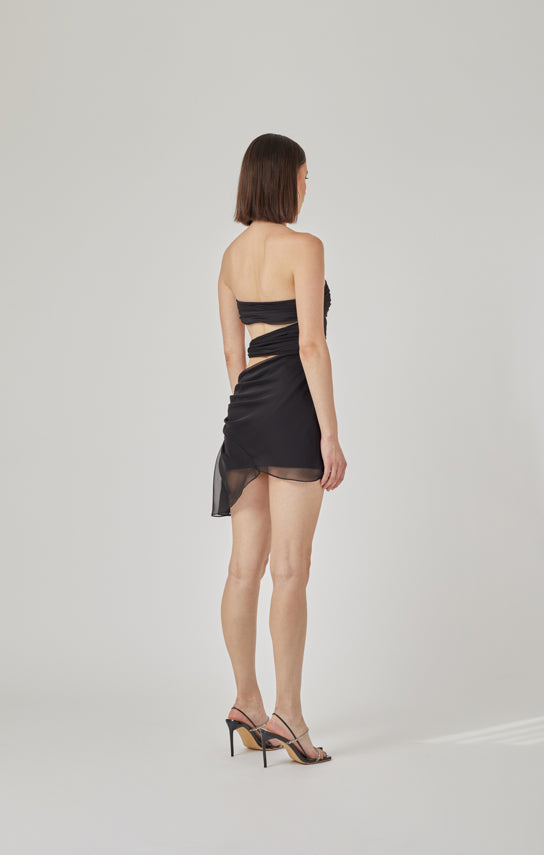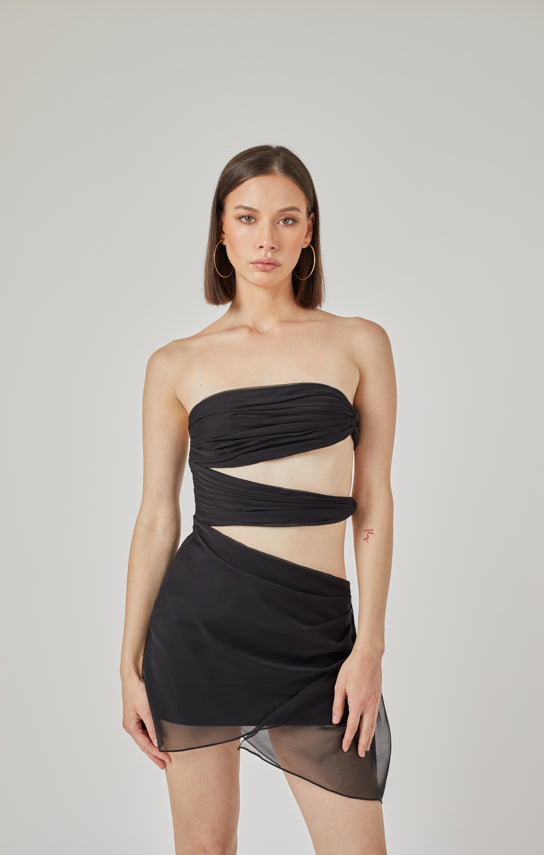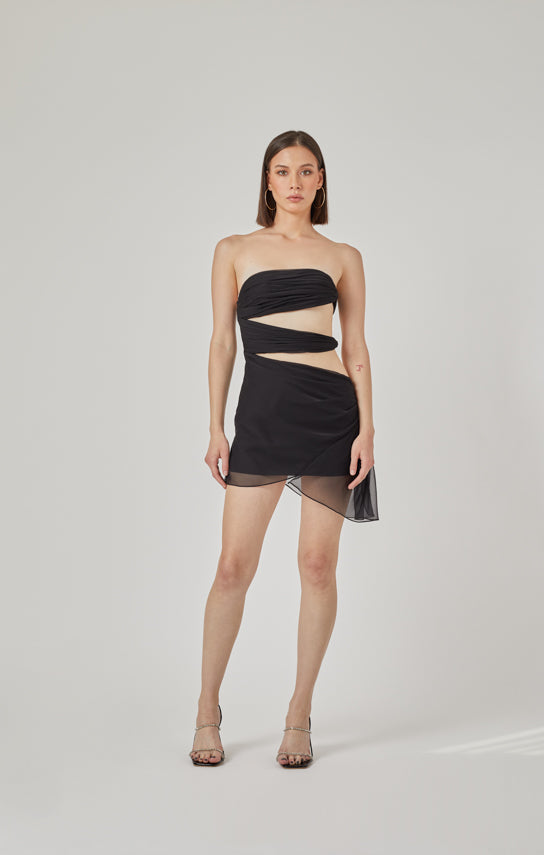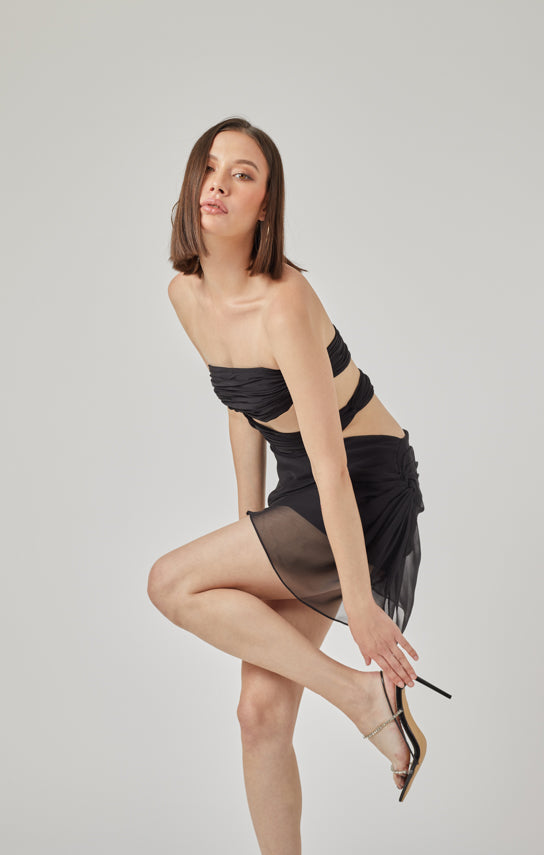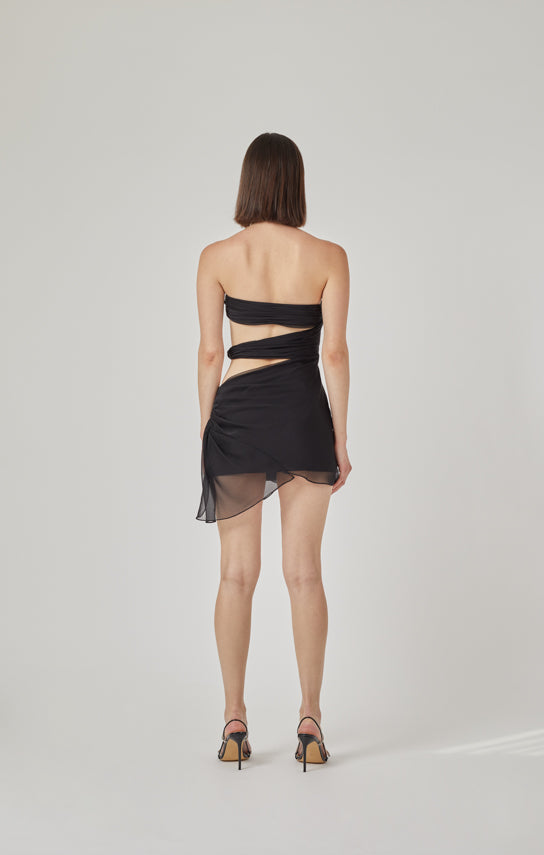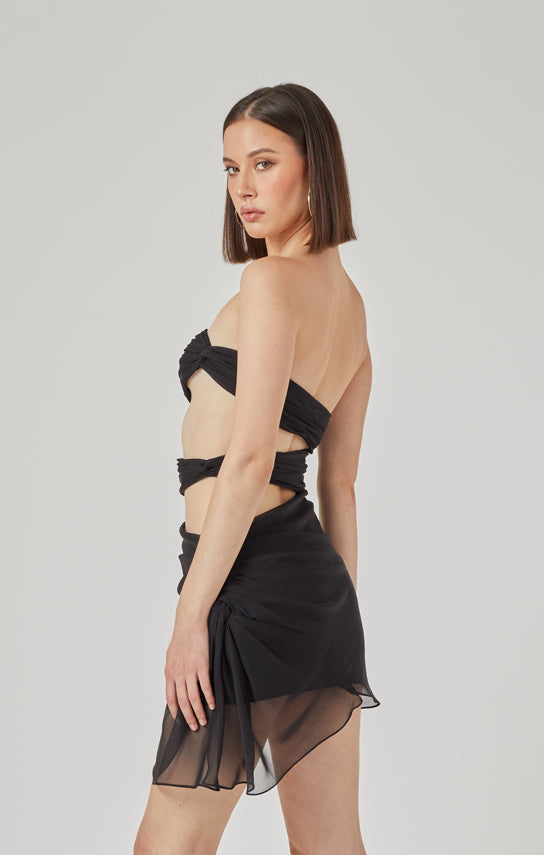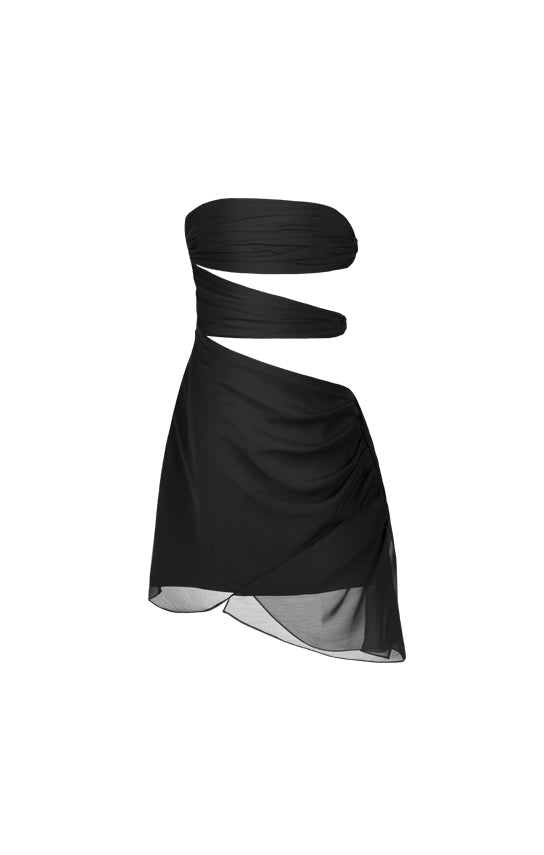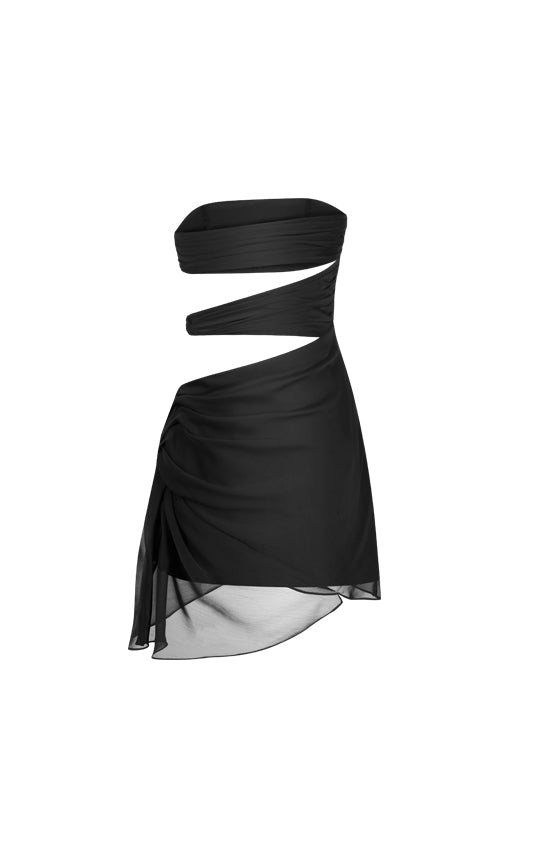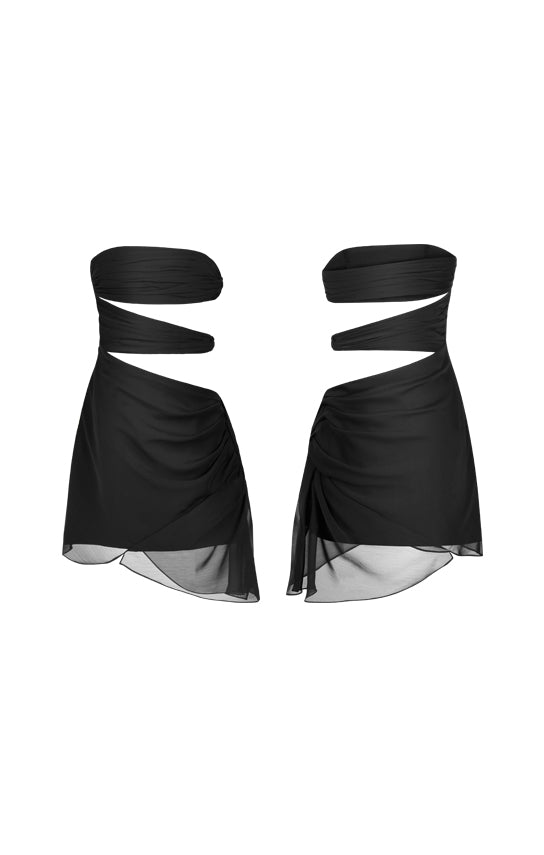 (7-14 business days Pre-Order)
House of Carats' 2022 masterpiece, the 3 Carats Side Chiffon Mini Dress. The inner layer is lined with premium silk satin to give the mini dress a figure hugging yet comfortable construction. The outer layer features Stolen Studio's selected Thai Silk Chiffon blend, meticulously hand draped along the side and twisted at one's bust, waist and hips to accentuate your curves. A masterpiece where the perfect balance between elegance and allure is achieved.

Silhouette made from figure-hugging -mini dress with asymmetrical signature Stolen Studios' twist and cutout details.
Product Details:

Professional Dry Clean
Composition: Premium silk satin , Thai Silk Chiffon blend
Proudly made in Thailand
Made-to-measure services:
To personalize your size, hand-crafted by our in-house trained artisans, read our Made to Measure FAQ here.
Fabrication Time:
100% of our pieces are Made to Order --if you select one of the standard sizes, this piece will take between 7-14 days to complete. 
Please see the above size chart or find out more on our Sizing Page if you need help finding your standard size. For more details, see our Orders & Shipping Info here.