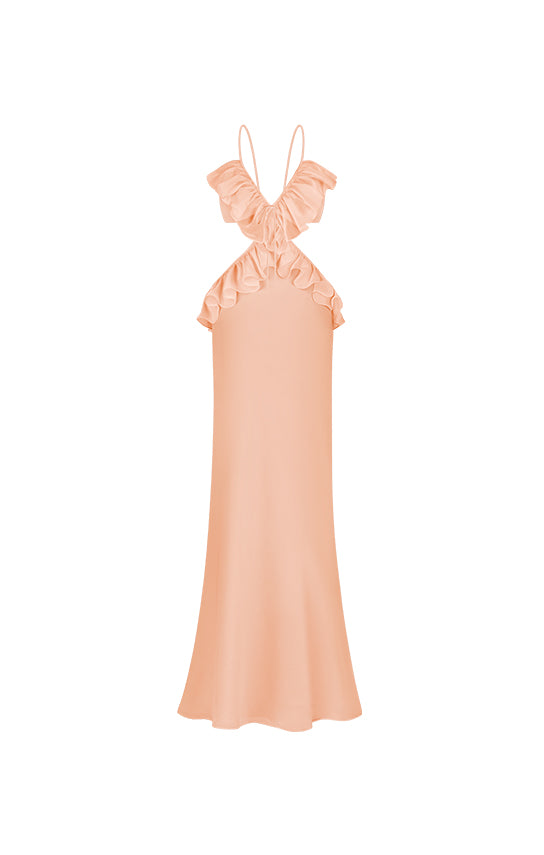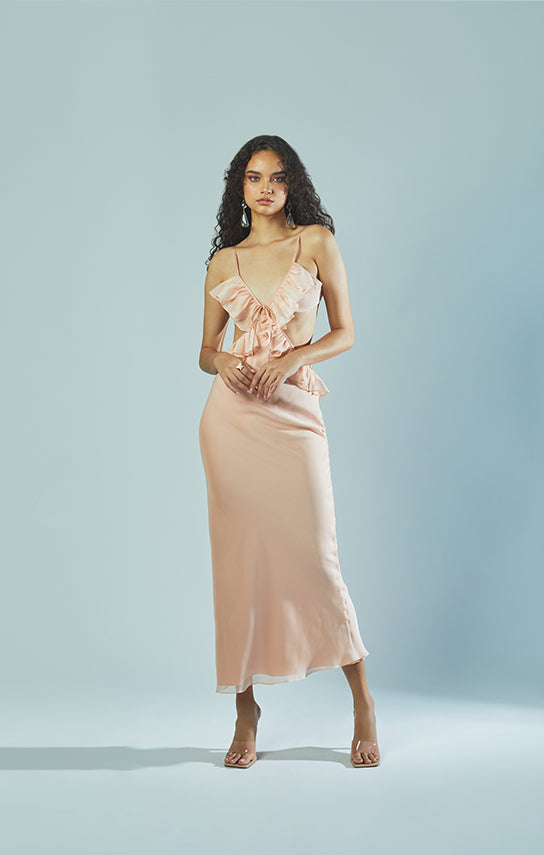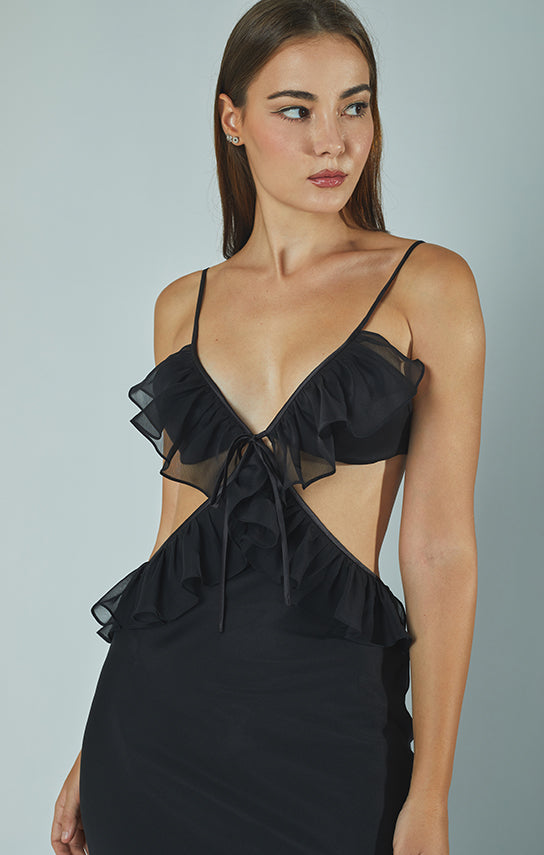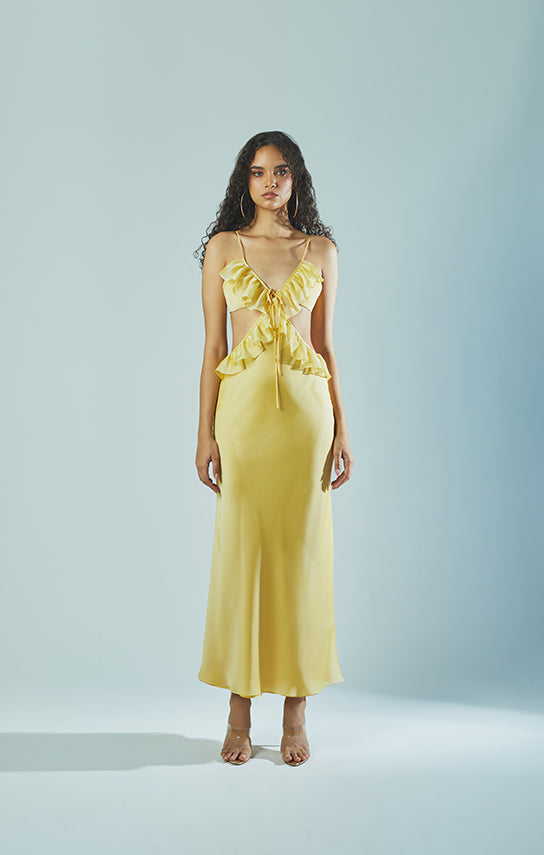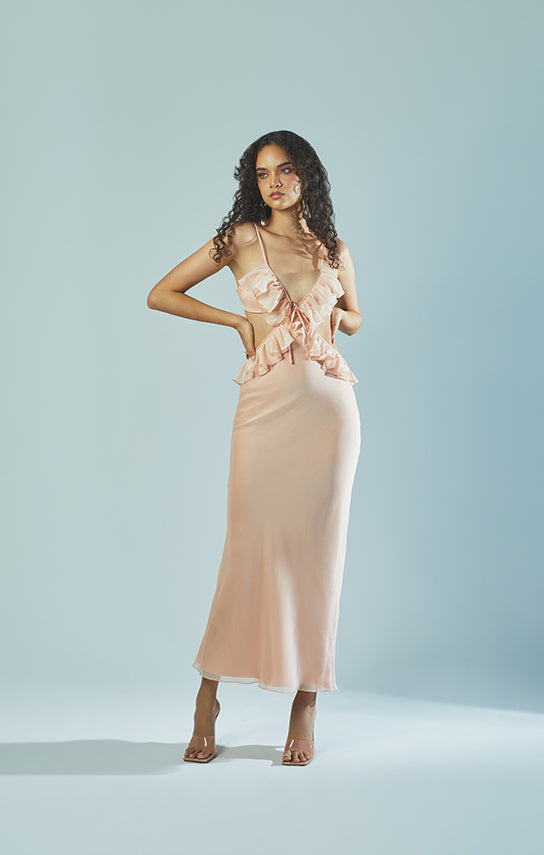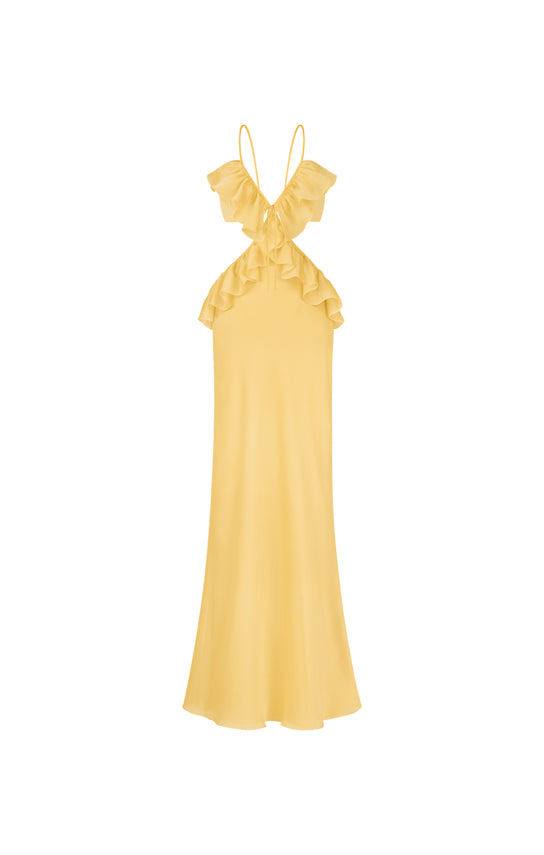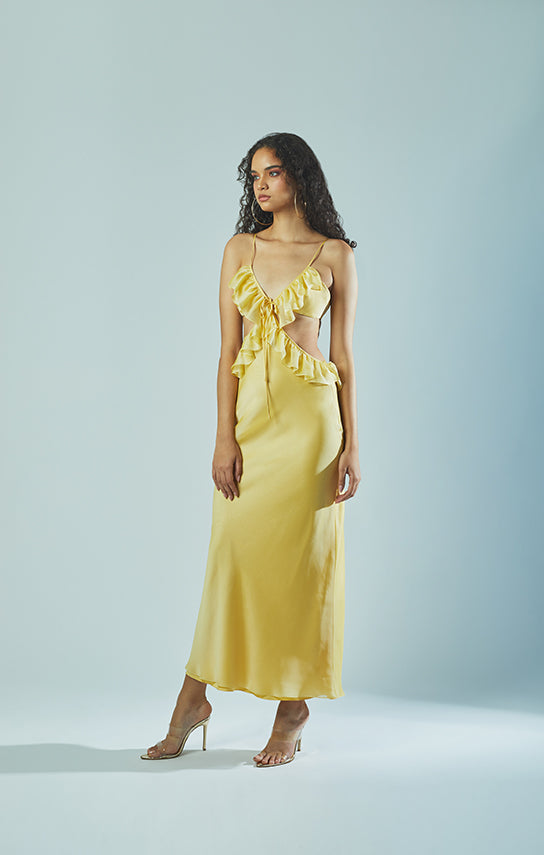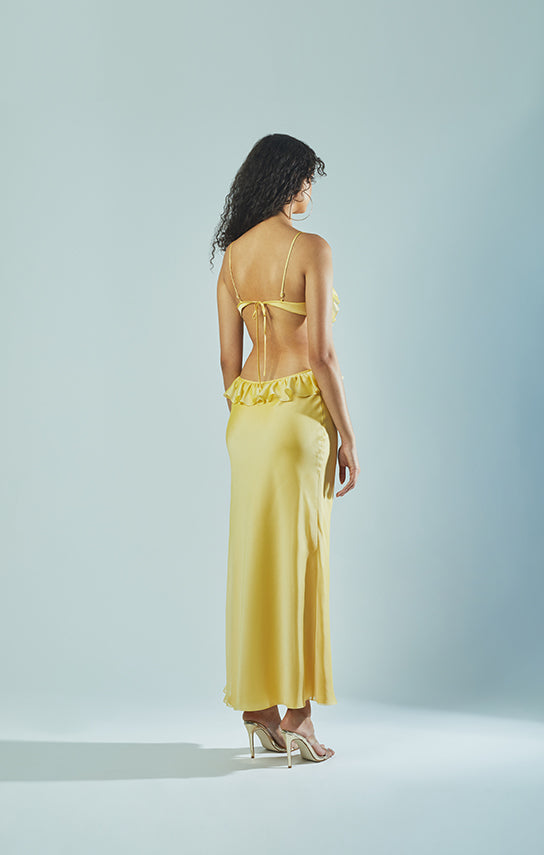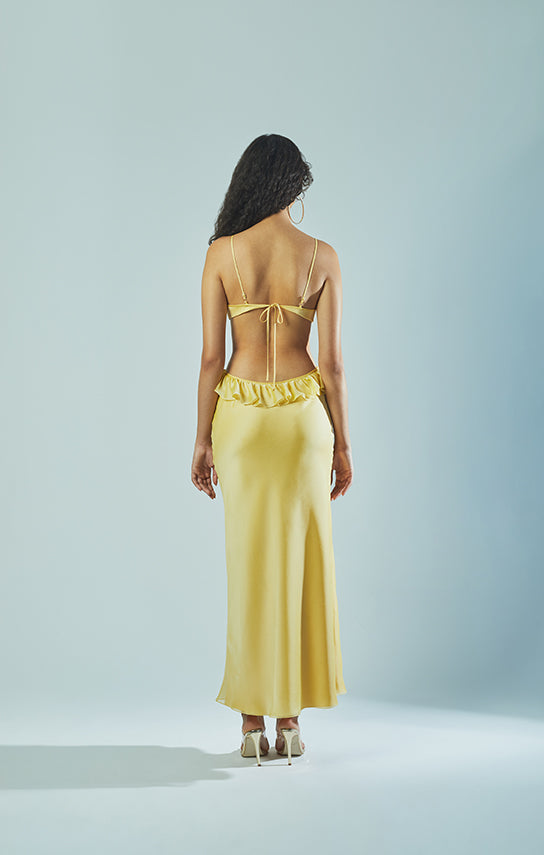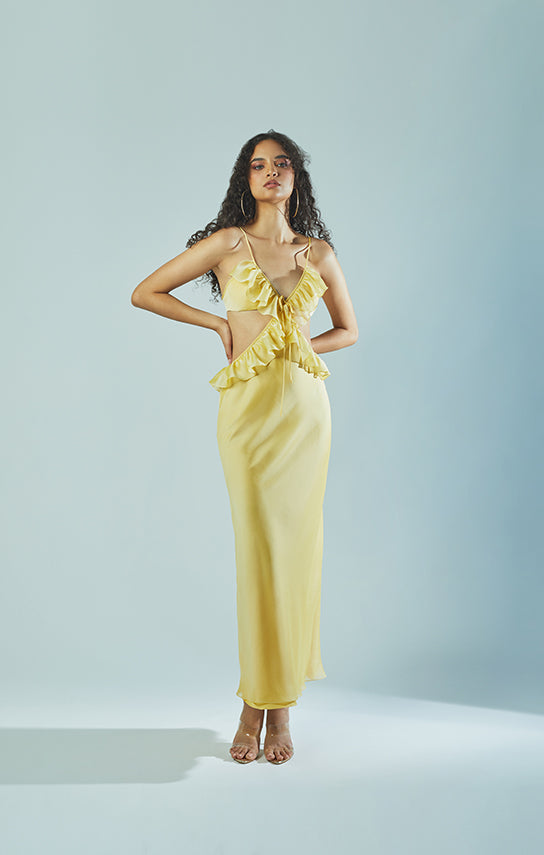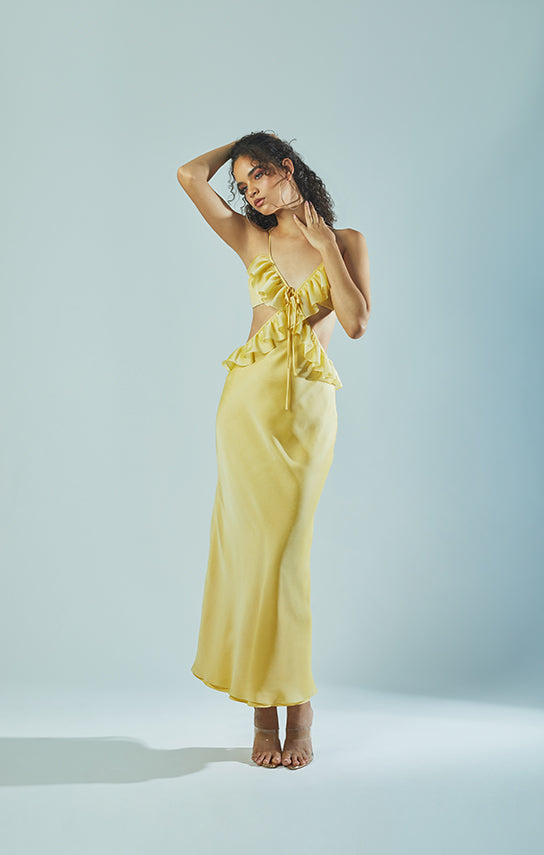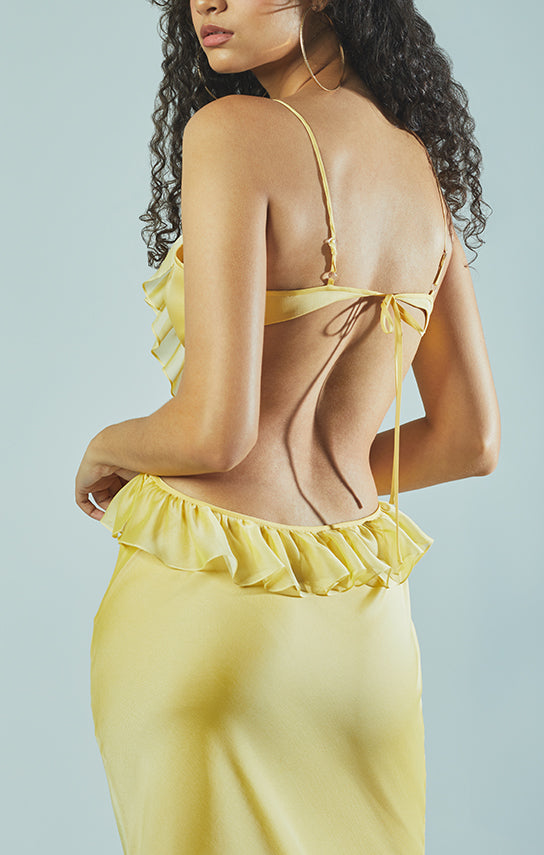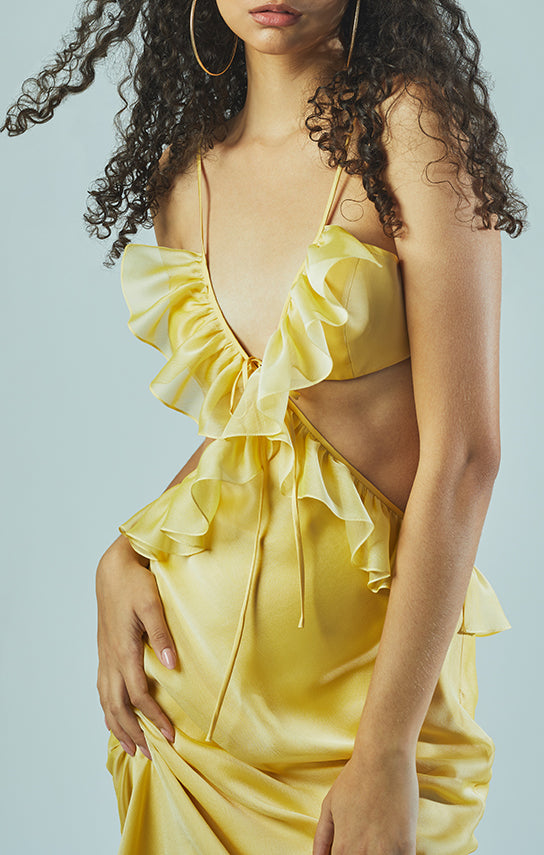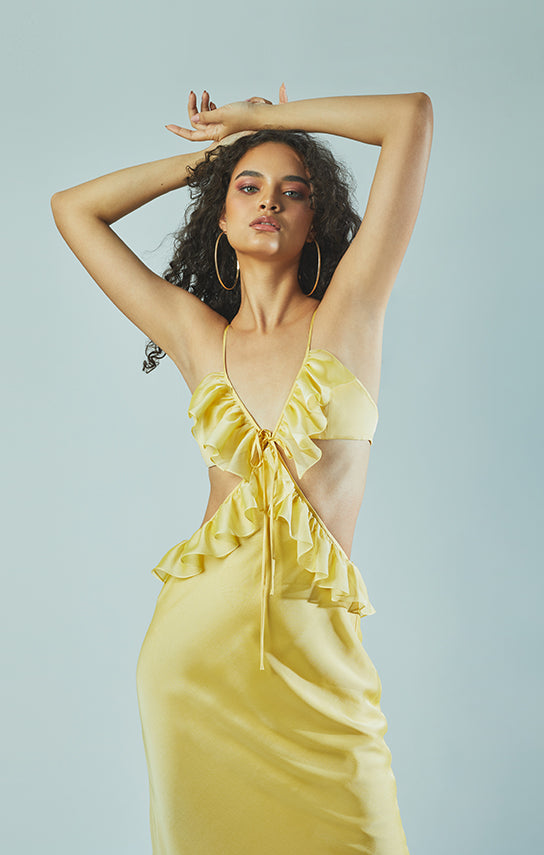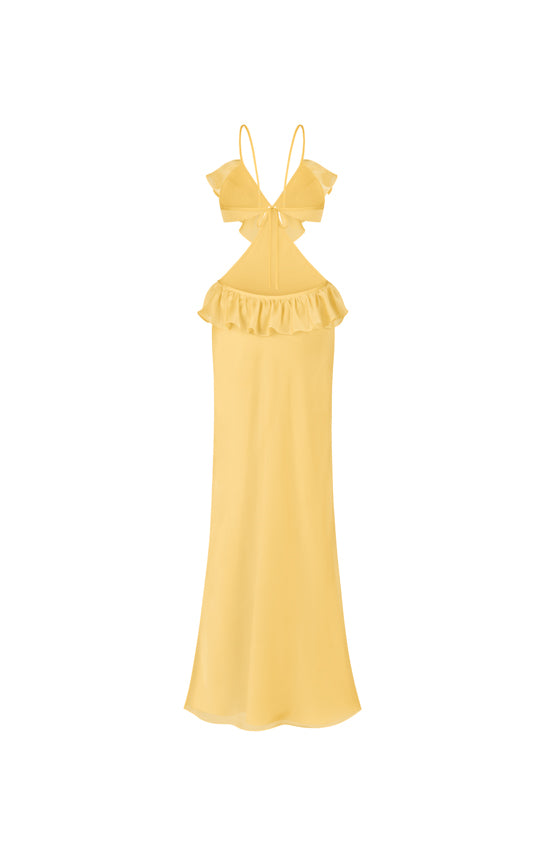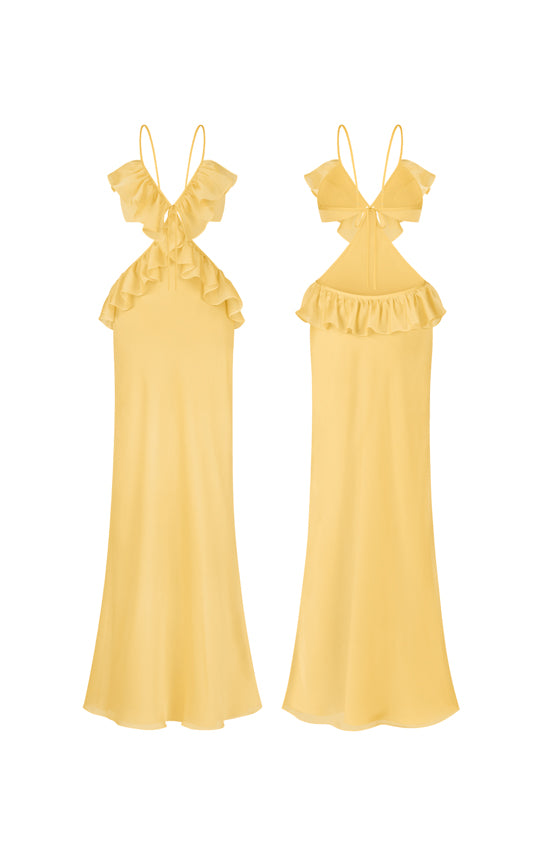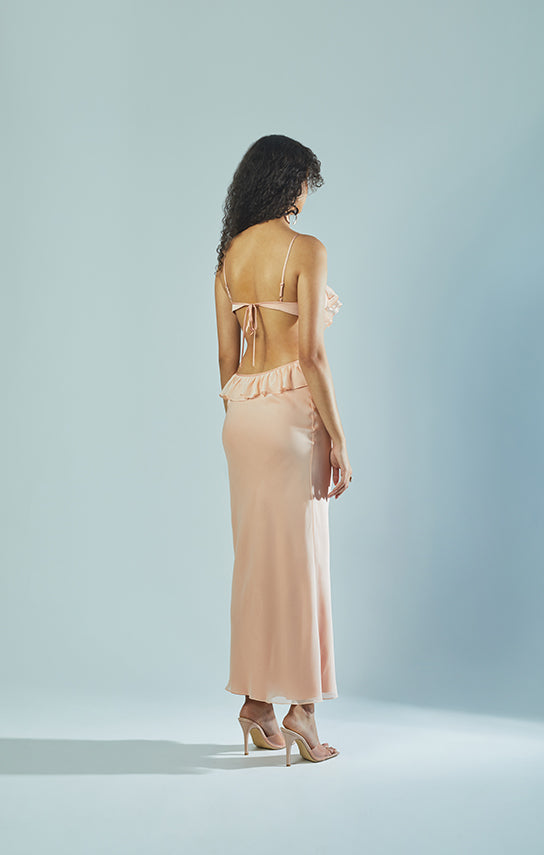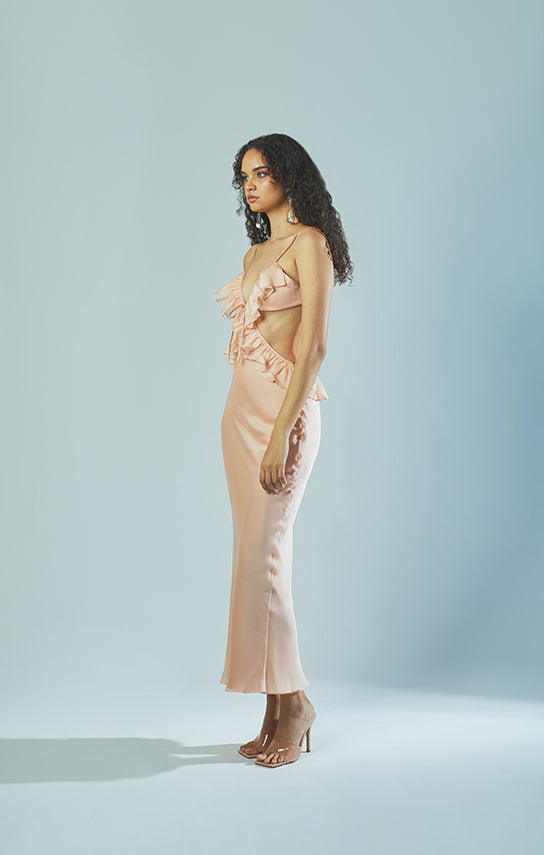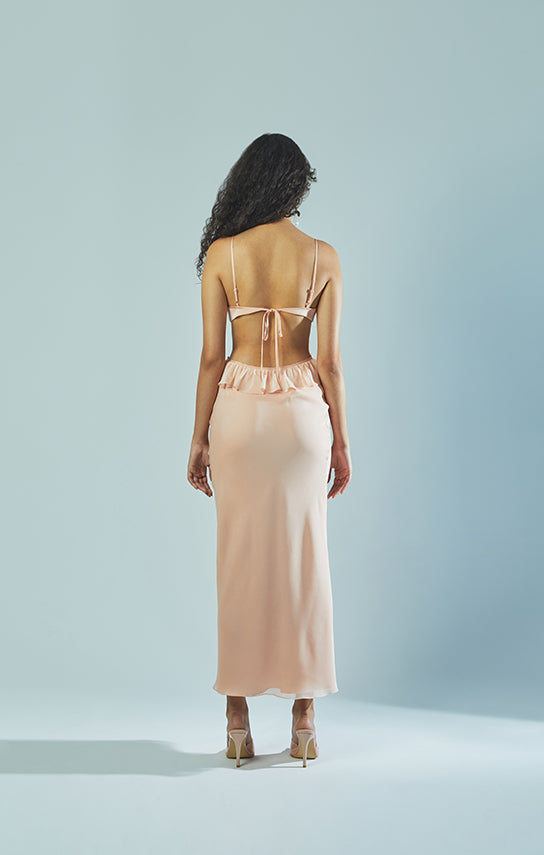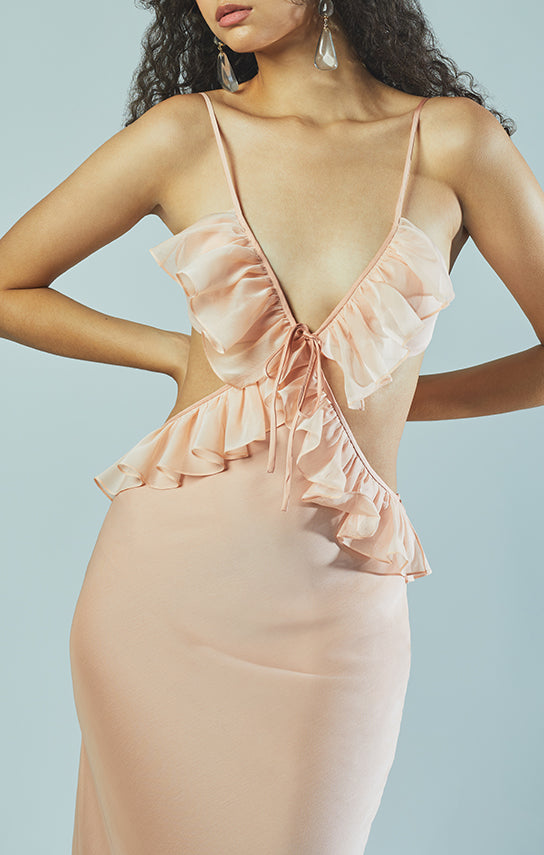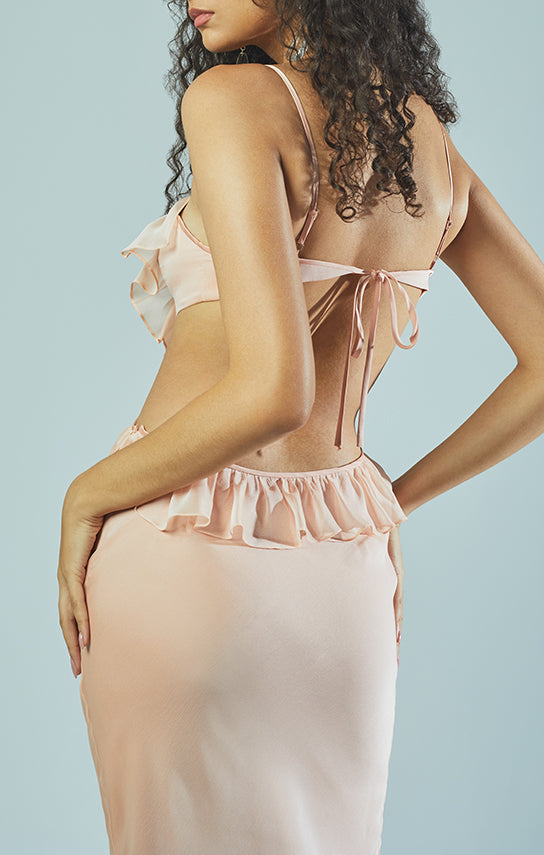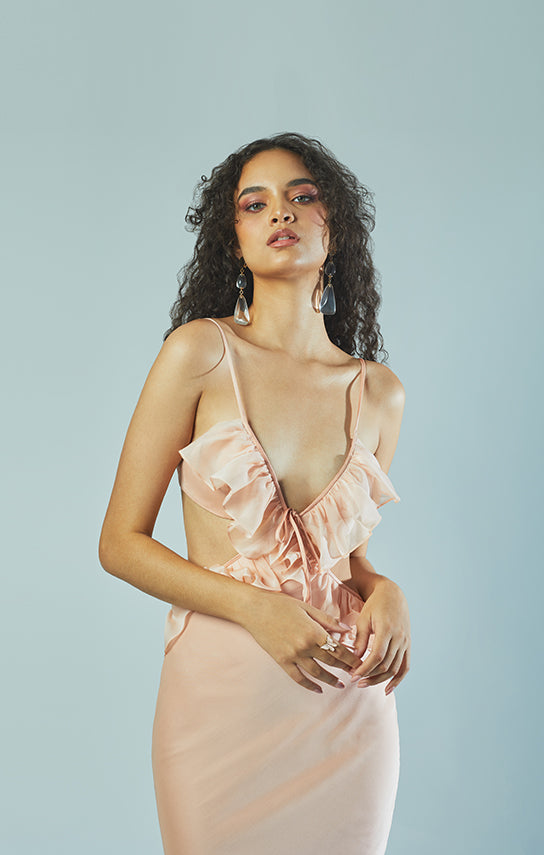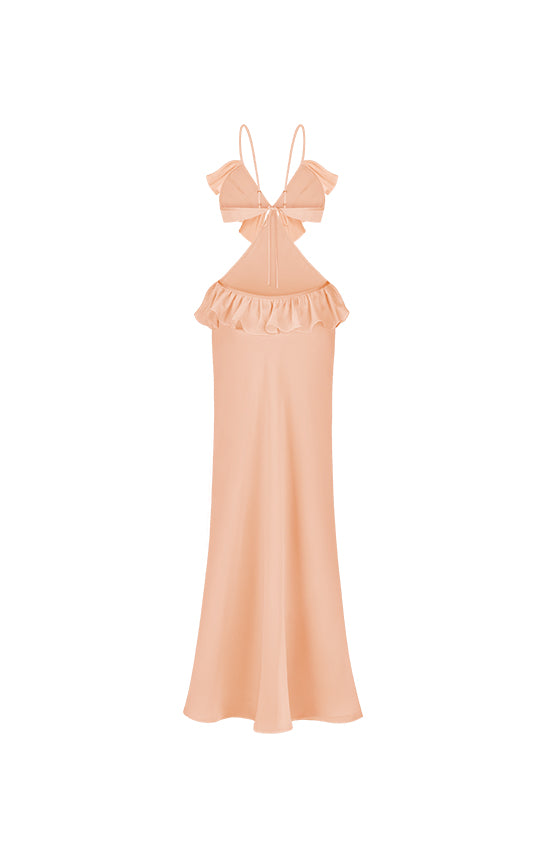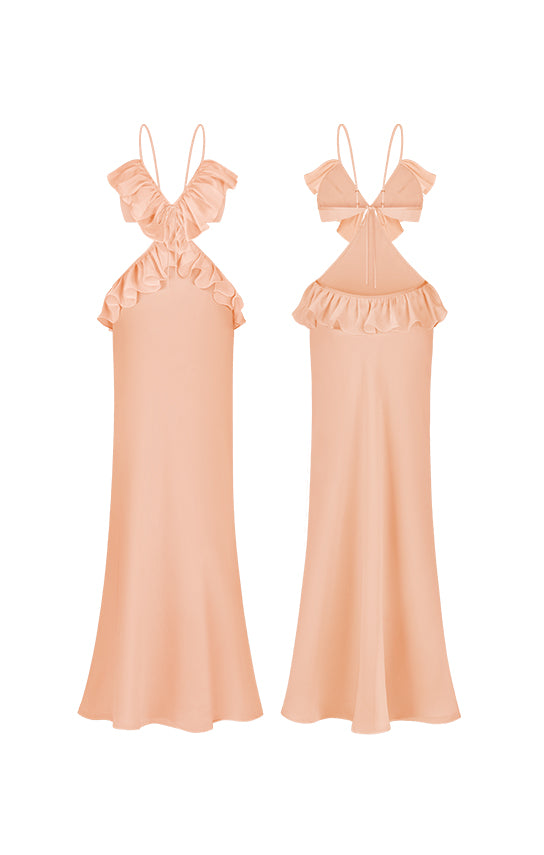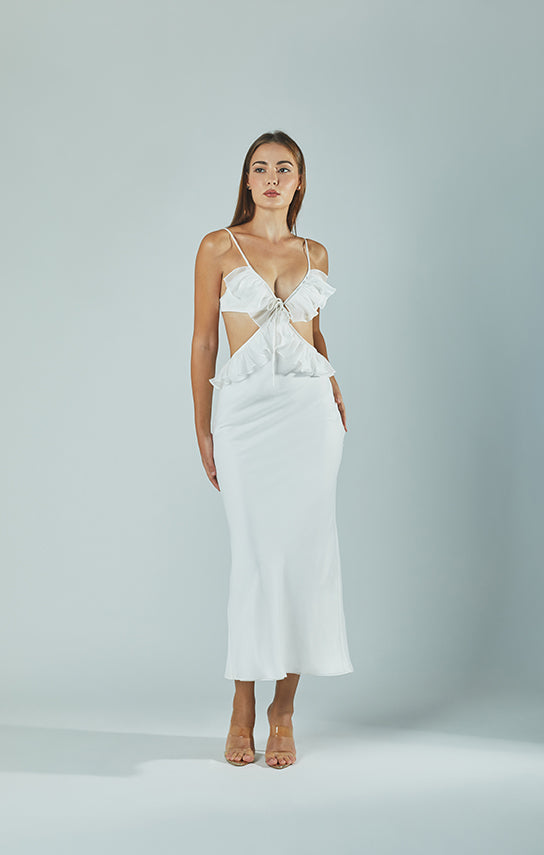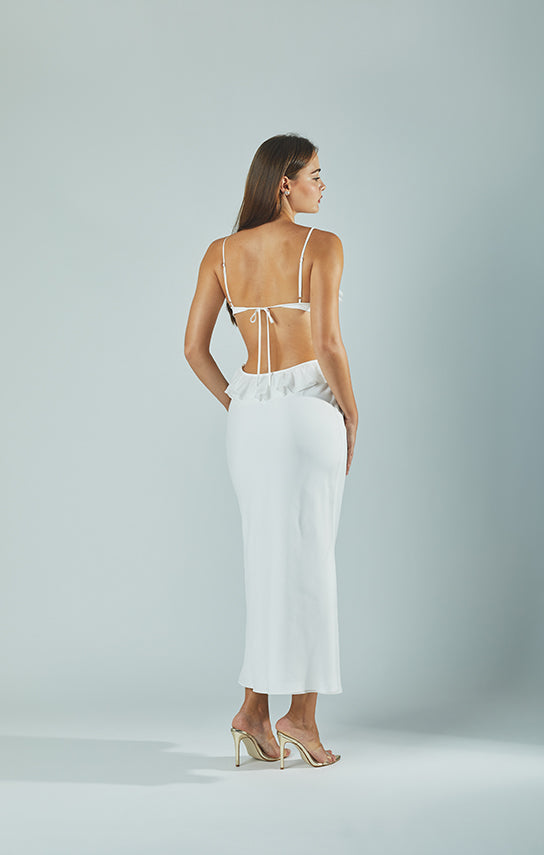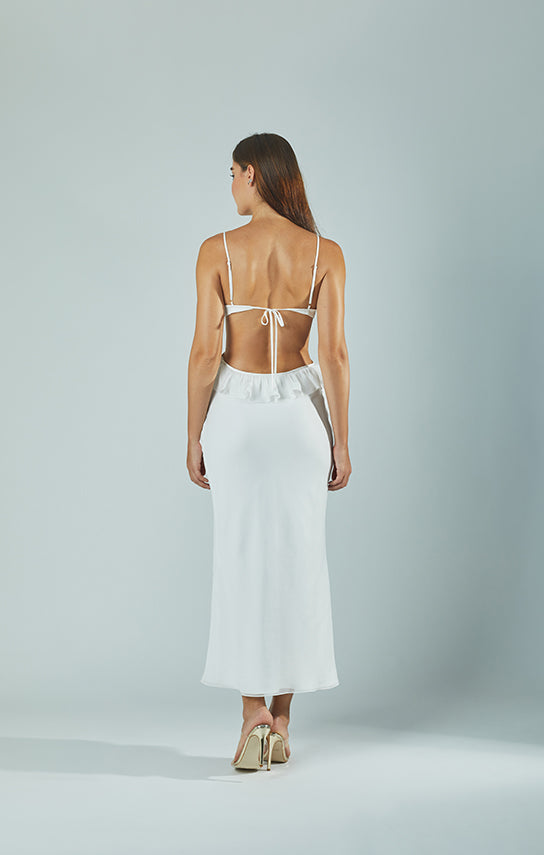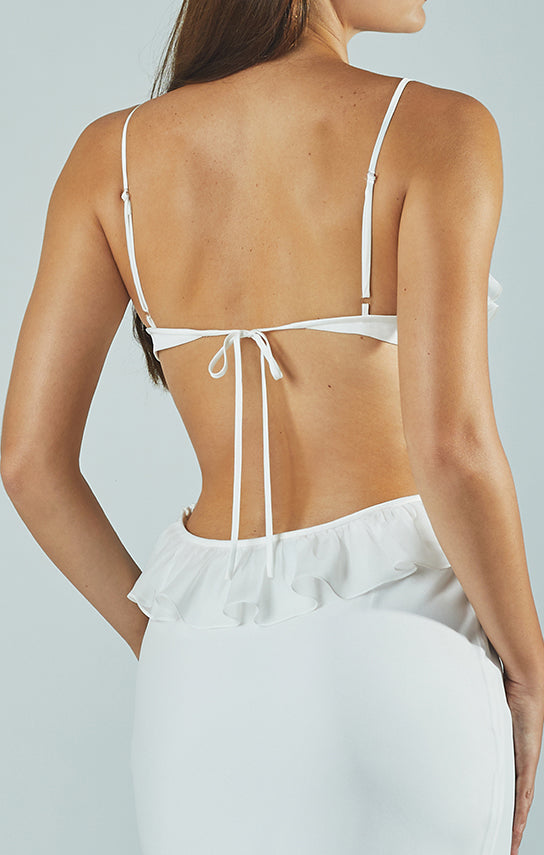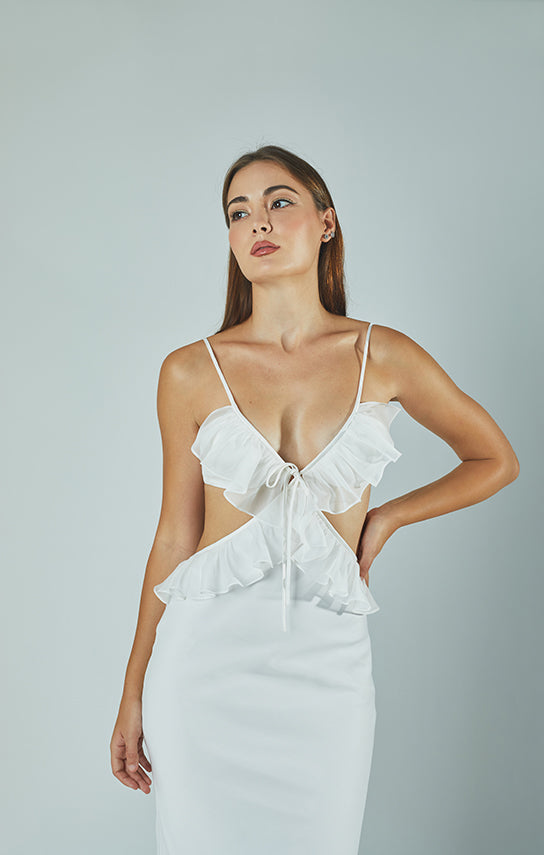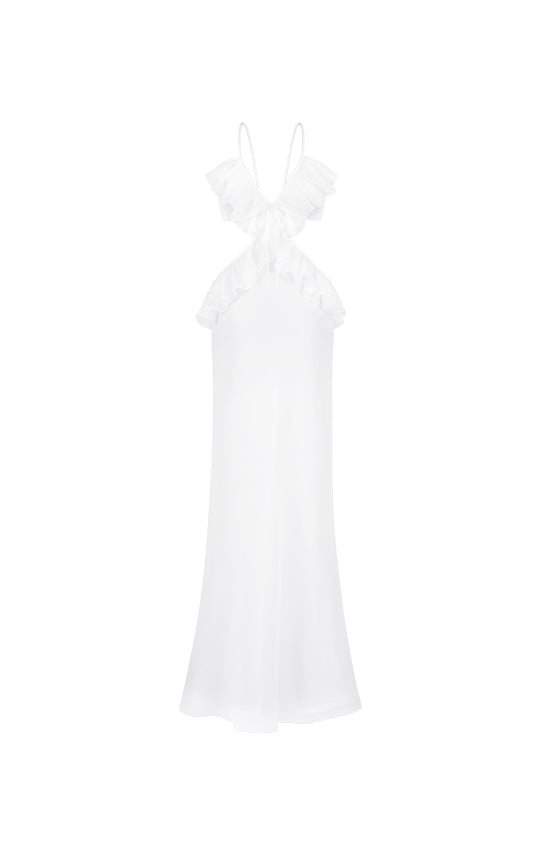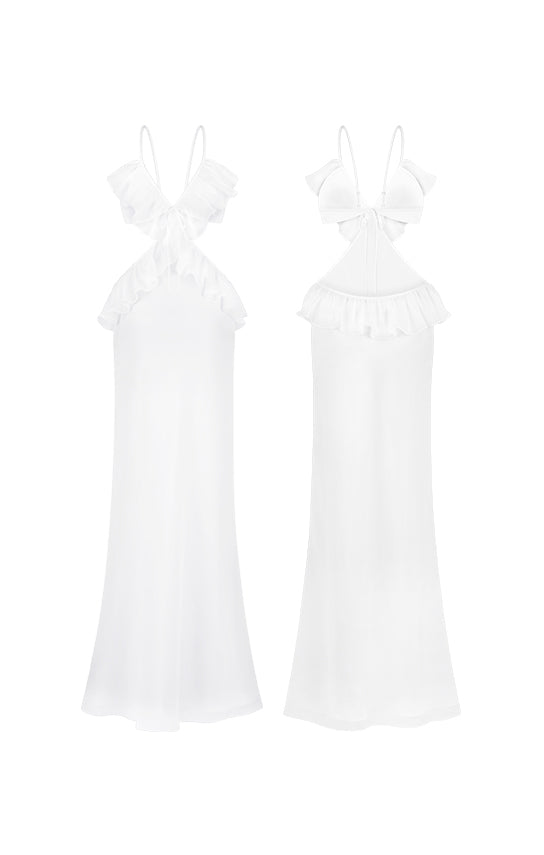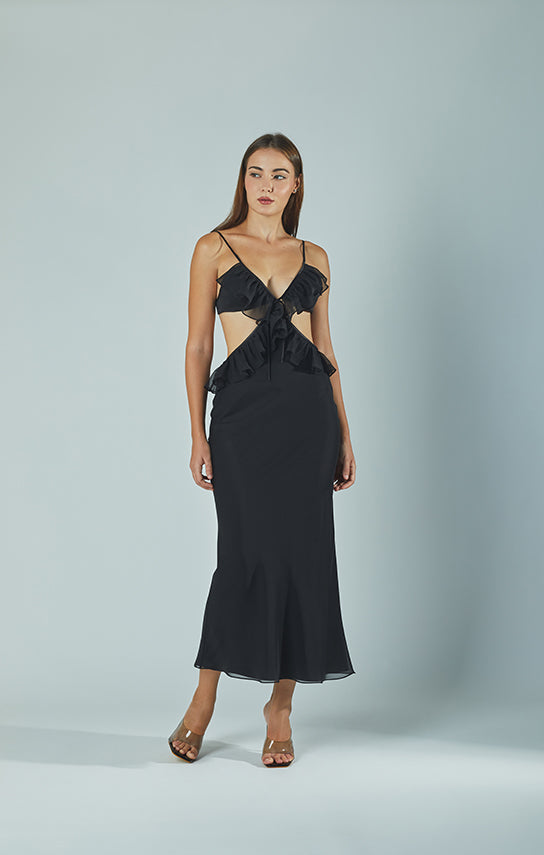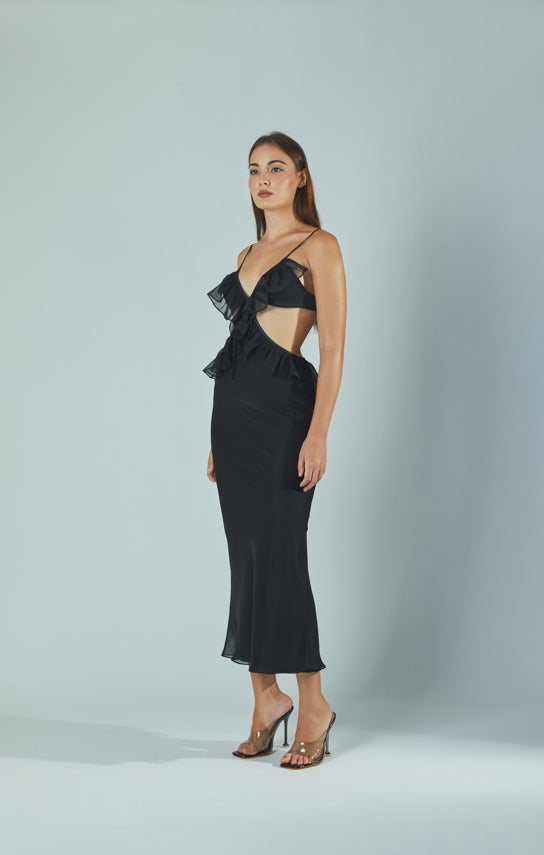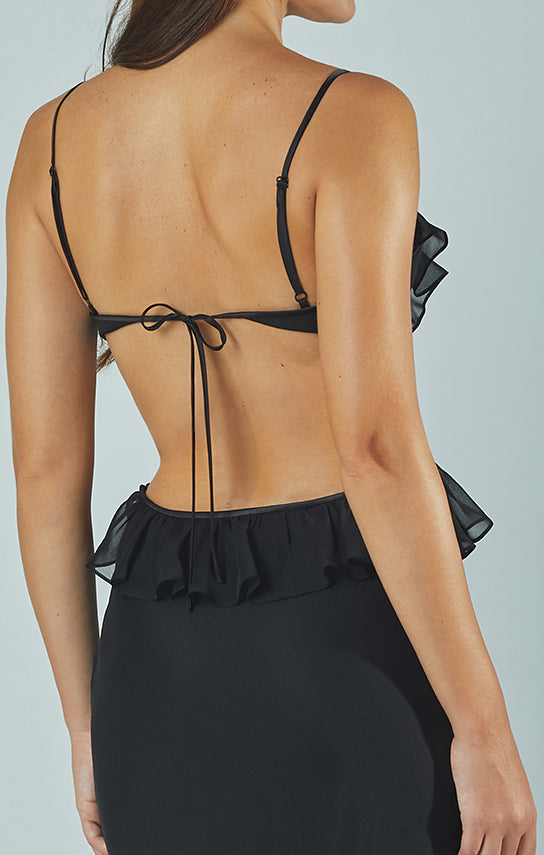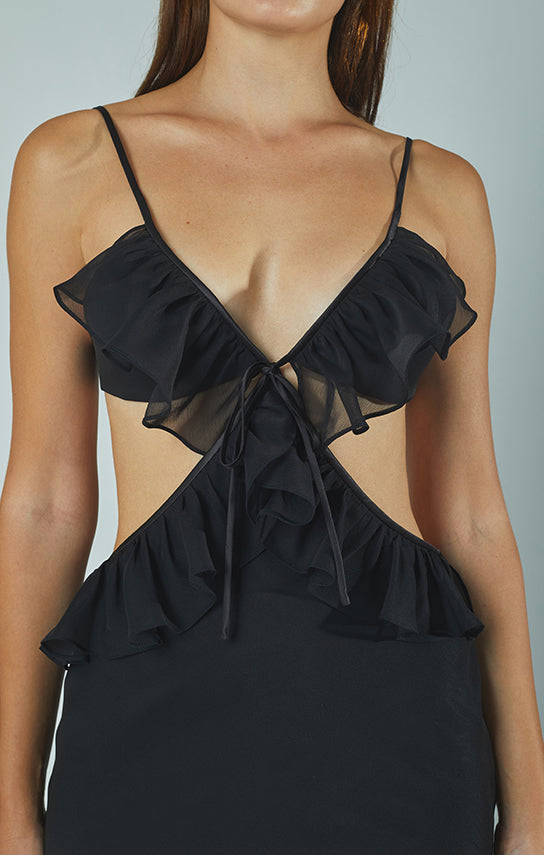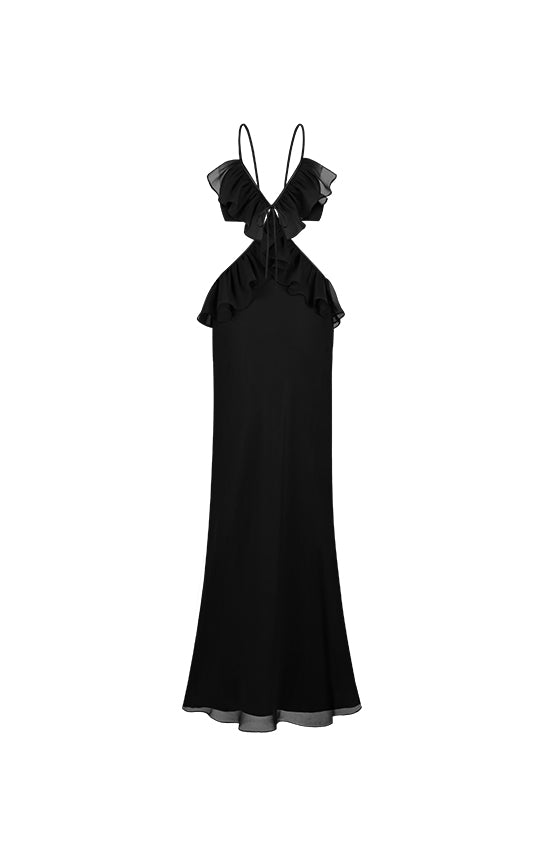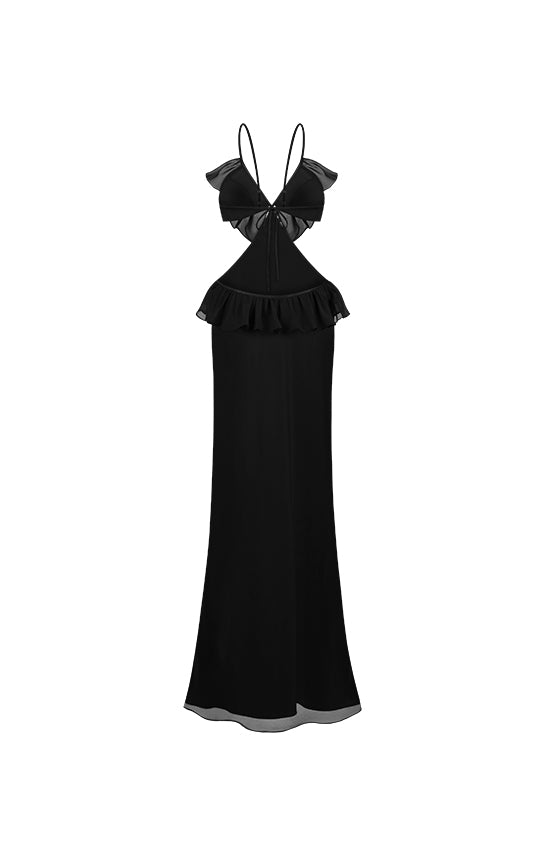 (7-14 business days Pre-Order) 
'Ruffle Maxi Slip Dress' by Stolen Studios x Onarin features two separated pieces, a bra-style ruffled top and detachable ruffled maxi skirt. The ruffled top has adjustable strap details and light boning construction at the bust. The ruffled maxi skirt ties at the bust and features a curve-accentuating cutout with a bias cut. Slim fit with a slightly flared hem. Thai Silk Chiffon outer layer. Premium Satin inner layer. Ruffles are hand crafted individually.
 Product Details:
Professional Dry Clean
Composition: Premium Silk Satin
Proudly made in Thailand
Made-to-measure services:
To personalize your size, hand-crafted by our in-house trained artisans, read our Made to Measure FAQ here.
Fabrication Time:
100% of our pieces are Made to Order --if you select one of the standard sizes, this piece will take between 7-14 days to complete. 
Please see the above size chart or find out more on our Sizing Page if you need help finding your standard size. For more details, see our Orders & Shipping Info here.